The daughter of a school teacher who died of asbestos exposure is campaigning for improved transparency regarding asbestos in schools.
Lucie Stephens's mother Sue passed away in June after developing Mesothelioma, an asbestos induced disease.
"Mum was really angry about the diagnosis. It robbed her of her dignity," Lucie said.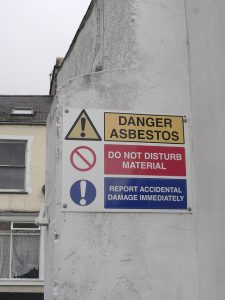 "It was a really painful disease for her and it had a huge impact on our whole family. It's a disease with no cure, but we know exactly how people get it."
It is thought she was exposed whilst working in Buckinghamshire, where she was a Primary School teacher for 30 years.
"She has three grandchildren who have lost a wonderful Granny. No one should have to go through what she did."
Initially, Lucie started campaigning for asbestos removal to protect her six-year old daughter.
"I wanted to know what was going on with her school, then I wanted to know what was going on in my borough," she added.
104 Dorset schools still with asbestos
She sent Freedom of Information requests to every council in the country, finding that there are 104 Dorset schools still with the substance – and that the county council had to pay over £16,000 in compensation to an ex-employee who also contracted Mesothelioma.
"We want every school to start producing an annual report on what asbestos it has, how it's being managed and when it's being removed.
"The second ask is that there is a target of earmarked money (for removal of asbestos) and there is a process of where schools with high levels of asbestos can apply for funding based on the needs they have."
You can sign Lucie's petition here.
See More:
Asbestos still prevalent in more than 100 Dorset schools
What is asbestos and what are the health risks?