A recent survey by OnePoll and the History Channel found that one in five British people don't know that Jesus was born on Christmas Day.
So how much do you really know about Christmas?
Early Origins:
The traditional meaning of Christmas arises from the Christian celebration of the birth of Jesus Christ. He was believed to be born to the virgin Mary in a stable in Bethlehem.
The holiday is celebrated in many parts of the world on the 25th December. Many Christians still attend church services on Christmas Day as a way of celebrating.
However, Christmas traditions are believed to date back even further to the Roman celebration of Saturnalia. This week-long festival was held to honour Saturn, the God of Agriculture, and celebrated the Winter solstice and the coming of lighter days.
During Saturnalia many laws were overturned and social standings were reversed; The slaves became the masters and many celebrated by drinking, feasting and partying.
It was later that the Christian faith re-appropriated the Pagan festival of the Winter solstice to the birth of Christ and called it Christmas.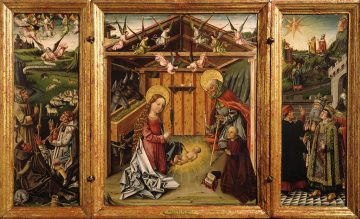 The Christmas Tree:
The Romans used evergreen trees to celebrate the Winter solstice. However, the tradition of bringing a Christmas tree into the house is widely believed to originate in 16th Century Germany.
Christmas tress did not become popular in the UK until the 1800's, when Prince Albert had one placed inside Windsor Castle.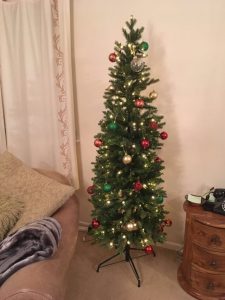 Santa Claus:
Father Christmas has had many names from Santa Claus to Kris Kringle. However, he is believed to originate from stories of Saint Nicholas, a Myrian monk (now modern Turkey) in 280 AD.
The most famous story of St. Nicholas is how he helped a desperate father who could not afford for his three daughters to get married. Late at night he dropped gold coins down the fireplace. These coins landed in a sock drying by the fireplace, which is why we eagerly hang stockings up every year.
The iconic image of Santa Claus, as he is known today, is widely accredited to the German-born illustrator Thomas Nast. The red outfit of Father Christmas was first used by Coca-Cola in the 1930's, previously Santa could be seen sporting green clothing and smoking a pipe.