Two men that were behind the construction of the new Wembley stadium believe they have found the answer to bring back standing to the top two divisions of English football, with an invention they call the 'Grandstand SAFE (Safe Access For Everyone) Seat'.
Michael Cunnah, ex Chief Executive of Wembley Stadium, along with Noel Jeffs, ex Stadium Director of Wembley, have created a multi-purpose seat that will allow supporters to stand in all English football stadiums without altering current legislation, which requires all Premier League and Championship grounds to be all-seater stadia.
The legislation was brought in following the Hillsborough disaster in 1989, where 96 Liverpool fans lost their lives.
Andrew Brookes was killed on the Hillsborough terraces 29 years ago, but his sister, Louise Brookes, still supports a return to standing at the top two divisions of English football:
I've seen Andrew die. I've seen all the footage, all the photos. My brother didn't die because he was stood up, it wasn't standing that killed our 96.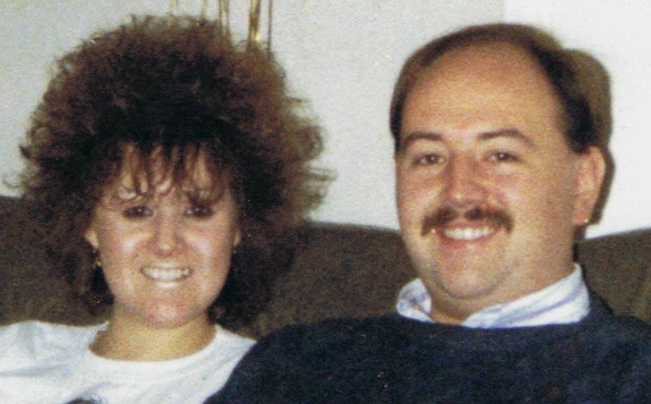 "Andrew was a very fair person and very honest and I do sit and think 'can you imagine what Andrew would be saying, he'd be going nuts now.'
"I think that's why I go on about safe standing, because I know he would've loathed to have sat down."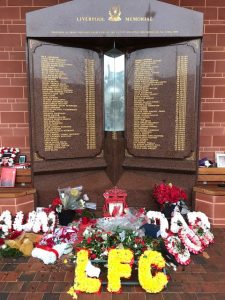 The revolutionary Grandstand SAFE Seat could provide the breakthrough Louise, and others, have been looking for.
It uses new technology to safely raise seated fans to the same height as standing fans, ensuring supporters get the same match day experience regardless of how they choose to watch the game.
The seat is to be officially released in the next few weeks and Noel Jeffs, from Grand Stand Seating Systems Ltd, exclusively reveals where the idea originated from:
"The eureka moment came in 2013 during a conference where we were discussing the cause, effects and potential solutions to persistent standing.
"Raising the height of the sightlines of fans who wanted to sit, to the same height of those that wanted to stand, seemed a logical conclusion. We further enhanced this by off-setting seat centers in alternate rows, mimicking the position standing supporters take to watch matches."
What is the Grandstand SAFE Seat?
As pictured below, The Grandstand SAFE Seat is a fold up seat that is raised off the ground, accompanied by a foot support, and has been produced to keep fans safe whilst providing high levels of comfort and enhanced sightlines, regardless whether a supporter is stood up or sat down.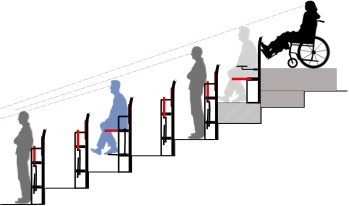 As the Grandstand SAFE Seat has been designed as a seat, Noel is confident that it complies with the all-seater stadium requirements in England, therefore allowing fans to legally stand at Premier League and Championship football stadiums:
"We strongly believe that the Grandstand SAFE Seat supports both the government and FIFA's all-seated stadium policies. Persistent standing has blighted football since the introduction of the all-seated stadium policy in 1994, and the authorities and clubs have failed to find an effective solution.
"The chief inspector of the Sports Ground Safety Authority has publicly warned the government that the problem is getting worse and something needs to be done before something goes wrong.
The issue is no longer about persistent standing or sitting, as the Grandstand SAFE Seat has clearly demonstrated that it is possible to provide all fans with the choice of how they want to watch a match. This is unique and never been achieved before, because the technology hasn't been available until now."
With the creation of the Grandstand SAFE Seat, Noel believes himself and Michael may have created a product that will make any controversies of standing at football matches old news:
"In 2016, Michael was invited to Celtic Park Stadium to see the new rail-seating installation. In a nutshell, he could see that it was not a great solution for everyone as it excludes anyone below average height and those with disabilities."
Rail-seating
However, travel 300 miles north of the border and you will find a football club who are delighted to be the pioneers for safe standing in the United Kingdom.
In 2016, Scottish Champions, Celtic Football Club, became the first football club in the UK to install a rail-seating section at their home ground, Celtic Park. As a member of the Scottish Premier League (SPL), Celtic are not bound by the same rules as football clubs in the top two tiers of the English Football League, so are legally allowed to install rail-seating, which is a form of safe standing.
John Paul Taylor, the Supporters Liaison Officer at Celtic FC, says the fans have been delighted with the installation of the 3,000 strong rail seating section:
"It's been a fantastic success so far, it has added a whole new dimension to Celtic Park. We wanted to try to reignite the spirit of the 70's and 80's, when we had a really powerful atmosphere at Celtic Park and it's been fantastic, the fans love it."
Do any Premier League clubs want safe standing?
The English Premier League officially asked all competing clubs if they support safe standing in the Summer of 2017, and it is widely known the majority of teams responded in favour.
West Bromwich Albion Football Club have since written to the Premier League enquiring about the possibility of piloting a scheme to introduce safe standing behind one of their goals.
Mark Miles, the Director of Operations at West Brom, believes standing in all-seater stadiums is unsafe, and wants supporters to be better protected at football matches.
"There is an issue in grounds of persistent standing in seated areas. When you're standing and all you've got in front of you is a plastic seat, that is an area that is not designed to be stood in.
"I am keen to install it, to ensure that those people who are choosing to stand, can stand in a safer environment than they currently are."
However, the governement currently have no plans to change legislation, saying: "We remain unconvinced by the case put forward for re-introducing standing accommodation at football grounds covered by the all-seater requirement, but will continue to monitor how it is working at Celtic."
---
To read the FULL version of this article, please click here
---
Watch: Ex Liverpool Manager Roy Evans revisits Hillsborough, giving the dressing room account of the disaster
Listen: Brentford CEO Mark Devlin on why he wants safe standing at the Bees' new stadium
Blog: Standing Up For Safety – Choose from a selection of interesting articles related to the safe standing debate
Twitter: @safe_standing