Listen Watch Read Survey More Help
The most recent government official figure estimates that 13,000 slaves are exploited in the UK today. According to modern slavery experts, however, this is just the tip of the iceberg.
Amy and her sister were reassured by a trusted relative that their life would be better if they moved to England.
But they were quickly trapped in a life of domestic servitude and told "we would never see our family again," if they disobeyed orders.
 Amy said the relative she had originally trusted started to inflict sexual abuse on her.
"One day my sister went into school and told the teacher what was going on and that we didn't want to go back there." The school contacted social services, meaning Amy and her sister managed to escape the ordeal.
Amy is just one of the 13,000 recorded in the government's most recent estimated slavery figures.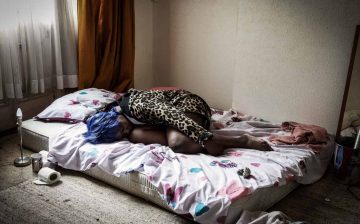 Statistics
Since the slavery identification process – the National Referral Mechanism (NRM) – was introduced in 2009, the increase in numbers has alarmed UK authorities.
The official numbers show a 300% increase in a six year period.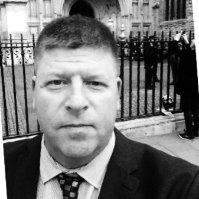 But Richard Lancashire of UK Police Public Protection thinks the problem is even bigger – and the issue is linked to the reporting of potential victims. "Identification of victims is purely down to one thing and that is sufficient law enforcement personnel."
The result of insufficient numbers, according to Mr Lancashire, is that many more are unrecorded in official figures.
Euan Fraser, Projects Coordinator for The Human Trafficking Foundation said that front-line reporters are also misinformed, which has led to the confusion in numbers.
"There are people that are designated first responders in the NRM but don't know that they are first responders. They don't know their duties and they don't know the signs to look out for. This is all down to training and people having conflicting responsibilities."
Just over three thousand people were reported in 2016, most having been subject to forced labour or sexual exploitation. Mr Lancashire also said the general public are willing to turn a blind eye.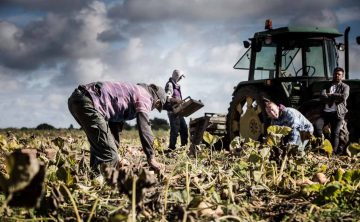 "The public are willing to use the services of exploited victims or refuse to acknowledge the truth. No matter how many people are told about cheap hand car washes, nail bars and cheap labour, people still flock to them."
Mr Fraser, added that some fail to believe that exploitation could be happening right on their door step. "People just wouldn't think that someone at their local car wash could be exploited or held against their will."
The Modern Slavery Act 2015 declares that businesses which have a global turnover of more than £36m a year must publish a modern slavery disclosure. That means they have a duty to state the necessary steps taken to eradicate slavery within their company.
Mr Lancashire said he was concerned about the legislation, "The big issue is that whilst these statements are required, there is currently little punitive consequence for non-compliance."
He tells how some large businesses submit the formal documentation, yet fail to mirror the requirements in practice.
"Well known corporations are, in my opinion, purposefully turning a blind eye for the sake of profit and shareholders, not humanity.
"This means they won't stop, so we have to stop them and prosecute them."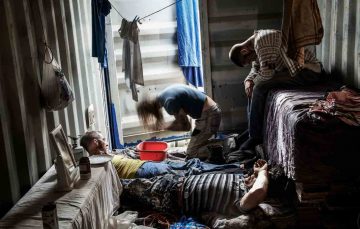 "People are actually being reported now"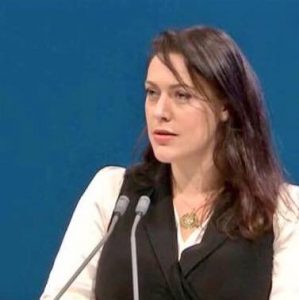 According to Alicia Kearns who helped the charity, Unseen set up the Modern Slavery Helpline while working with the Ministry of Justice. She thinks the rise in reporting is helping paint a picture closer to the true scale of the problem and that efforts are working.
"We need to establish whether cases are actually rising or whether that is because people are actually being reported now."
Alicia spoke movingly of the victims she has encountered. She said their voices were "strangled" and they were "suffocating". Alicia added: "We have to be their voice."
MP's point of view 
Darren Jones, MP for Bristol North West, regularly brings the issue of modern slavery to Parliaments attention. Mr Jones said that he will personally express reporting concerns, in particular, to the House of Commons.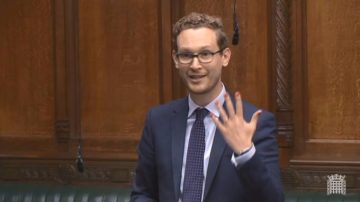 "The Modern Slavery Act places no explicit duty on the state to provide support and assistance to victims, instead setting it out in guidance which may be revised 'from time to time'."
Mr Jones raises awareness of the need for continued support for victims that are subject of exploitation in the UK.
He added: "The government needs to readjust its approach to giving victims of modern slavery discretionary leave to remain. For example, it is possible for the Secretary of State to recognise a victim of modern slavery but still refuse to give them discretionary leave to remain."
The Labour MP also painted his nails in Parliament to raise awareness of the #LetsNailIt campaign, which aims to stop modern slavery happening in nail bars.
Long term victim support
Once a victim has been identified as a modern slave, they are granted leave to remain in the UK. They have 45 days to find a safe place to live. After this time, they no longer have access to support from organisations such as Hestia and are left to fend for themselves.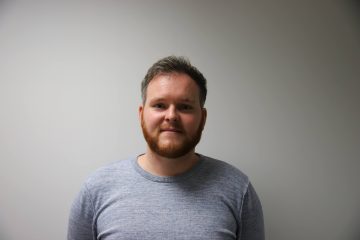 Stephen Walsh, team leader for the Hestia Modern Slavery response team, told how long term support needs to be put in place to prevent vulnerable people from further harm.
"Statistics show that people keep re-entering the NRM because they have been re-exploited, so this will be the final step to help them get integrated into the UK."
---
View the full article here: https://indd.adobe.com/view/3c73386f-d409-4035-9a86-22254b0eac87
---
Explore more from the Hidden Slaves investigation here:
Read – The online version of the article
Video – Watch the Libyan slave trade protest in London
Audio – What you should do if you spot the signs of Modern Slavery
More – Interactive content, including an interactive gallery and infographics
Survey – The results of the exclusive Hidden Slaves survey
Help – If you need help you can contact any of these organisations
Q&A – Your questions answered by Richard Lancashire
Blog – For more information about the production of the project