By Akshay Kulkarni (@ImpatientPedant)
Despite AFC Bournemouth's best ever start to a Premier League season, manager Eddie Howe believes his side still need to back it up with a result against Crystal Palace on Monday night.
The Cherries currently sit 8th in the table after a rapid start to the season. Their last Premier League match, however, was a crushing 4-0 away loss at Burnley.
The Dorset club restored back some pride with a thrilling 3-2 Carabao Cup win over Blackburn Rovers, with Callum Wilson's dramatic injury time winner, lifting spirits ahead of the Eagles' visit to the Vitality Stadium on Monday.
However, the Cherries boss warned that the fourth season in the Premier League was as tough as every other season, and the challenges ahead would be harder still.
"We've always found Crystal Palace to be very tough competitors, they've got a very good squad and an experienced manager.
"I don't envision this game being too different from the previous ones, we just hope that we find the margins in our favour this time," Howe said.
Both matches last season between the two sides ended in entertaining 2-2 draws. Monday's fixture promises to be equally enthralling.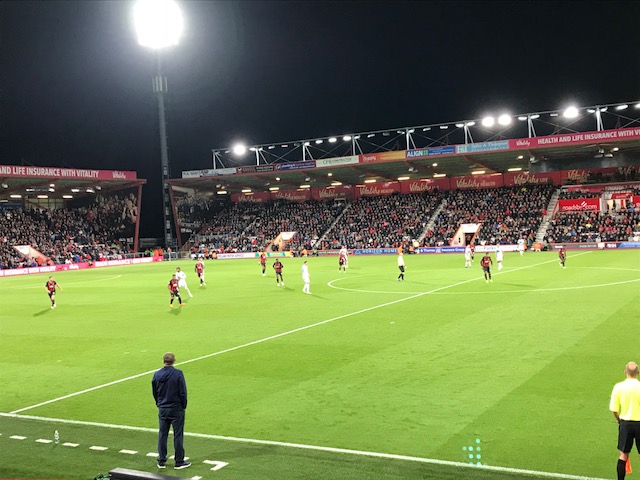 Howe said, "I think it's panned out nicely that we're on a Monday.
"We had a quick turnaround mid-week so to have a bit of a break is good for us, almost like what we'd get for a normal Saturday-to-Saturday week.
"We love playing under the lights here and hopefully the supporters get behind the team.
"For me, playing on a Monday shouldn't change anything. We want to give our best every game and always find our best levels."
The Cherries manager had good words to say about his Eagles counterpart Roy Hodgson. "I've always found Roy to be a real gentleman.
"He did such a great job at Crystal Palace last year, which was brilliant to see.
"He took over there when they were in real trouble, and I think he deserves credit for keeping them up."
No controversial comments from me"
Palace currently sit 12th in the Premier League with 7 points. At this point last season, the South Londoners were pointless and rock bottom. However, Hodgson took over and galvanized the team which eventually finished above the Cherries in 11th.
Most of that revival was due to the performances of Ivorian winger Wilfried Zaha, without whom Palace have not won in 11 matches.
Zaha claimed recently that he needed 'more protection' from referees after being fouled repeatedly in matches so far this campaign. When asked about this, Howe played his cards close to his chest. "You're not going to get controversial comments from me. I'm going to play a straight bat here – I trust the referees to make the right decisions and I've got total faith in the refereeing system here."
The Ivorian and a hungry Palace team promise to be a great matchup for the fired-up Cherries when the two sides collide on Monday.
The South Coast club will be without Charlie Daniels, and Howe said he would make late calls on Diego Rico (hamstring) and Dan Gosling (calf).
Kick-off on Monday, the 3rd of October, is at 8pm.