Steve Pycroft and his army of instrumentalists have focused on bridging the gap between dance music and the classical genre since joining forces back in 2011. But since the death of dance music icon Avicii, who took his own life back in April, the Kaleidoscope Orchestra are shifting focus on to the mental health of their musicians.
"Avicii's suicide really shocked me," explains Steve Pycroft, the Kaleidoscope Orchestra's musical director and composer.
"You look at someone like that, they're one of the most famous musicians in the world and yet they've still had that feeling of a lack of fulfilment and a lack of direction in life. Suicide should not be the last resort."
Reports suggest anxiety and depression caused by the pressures of the music industry were partly to blame for the death of the 28-year-old Swedish DJ.
After hearing the news breakout about Avicii's death, Steve and his 40-piece orchestra decided to pay an emotional tribute to him at Creamfields earlier this year. 
Steve felt that it was not only important to remember such an inspirational artist, but also highlight the need for action. "We wanted to show both artists and fans that although this industry can appear to be the 'perfect' lifestyle, there's also a lot going on behind closed doors. 
"If we could discuss mental health more openly, then this might help not only those who are already struggling, but prevent tragic cases like Avicii's from reoccurring."
Can music make you sick?
It appears musicians across the board are suffering, after a study conducted in 2016 revealed that musicians are three times more likely to experience anxiety and depression in comparison to the general public. 
Steve admits to going through some mentally challenging times himself, particularly due to the pressures of the music industry.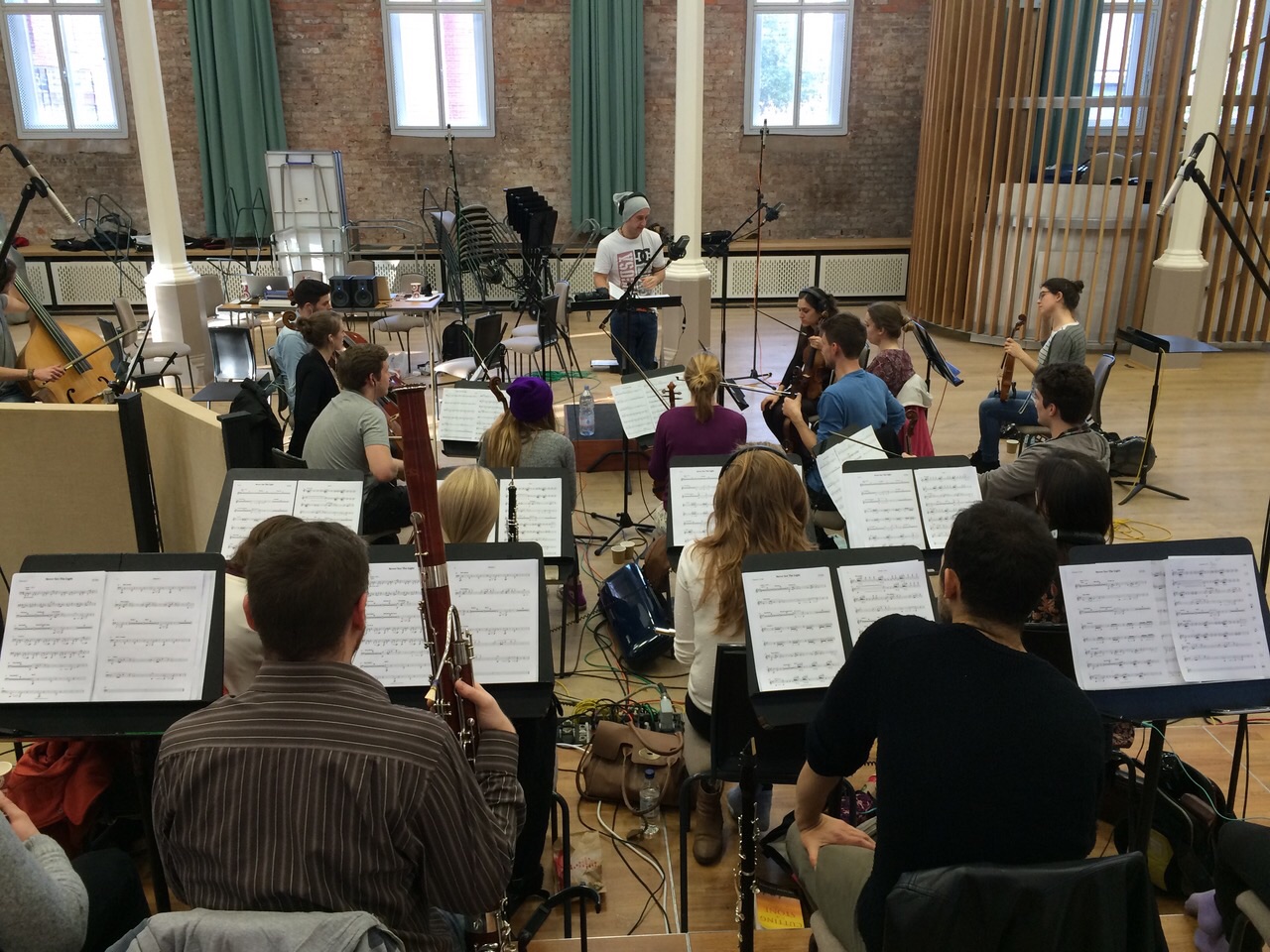 "I've never contemplated suicide but have had bits of depression. It's that daily battle where one day life is going the way you planned it but all it takes is a late night gig to knock your energy levels down. Thats when you start doubting things and that can easily spiral out of control."
Leading psychotherapist for musicians, Helen Brice, has treated more than 30 artists in the limelight. She believes that these mental health issues can stem from the fear of becoming 'substandard'. 
"Sometimes early on in your career, you develop quite high expectations of yourself and you start to believe that you're only as good as your last track or performance. This coupled with the almighty pressure put on musicians to stay relevant and improve with every performance or track can cause problems." 
This seemed to be the case with Steve, who through his tough times, fell out of love with music. He understands how spending hours upon end working, juxtaposed with the pressure of saying yes to every opportunity, can leave musicians feeling 'detached'. 
"I can't imagine doing anything other than music. But when that seems to fail you and you're not getting any fulfilment or satisfaction anymore out of something you're usually so passionate about, it can lead to depression and thoughts of suicide because in a way you feel trapped."
Orchestrating the discussion
Prioritising his musicians' mental health has always been at the forefront of Steve's agenda. 
"As an orchestra we started talking to each other on a deeper level and realised that a lot of us do go through these emotional confusions at times. Some suffer from little bits of anxiety but then others suffer from full blown depression. We've faced our problems along the way but addressing these with colleagues and peers has helped us all immensely."
Bea Hubble, a 30 year-old oboe player for Kaleidoscope, feels that this constant competition between musicians to out-do one another is to blame for her struggle. 
"My mental health is really up and down," says Bea, who outside of the orchestra, provides specialist instrumental lessons to children with special needs. 
"When I first left college, I was constantly comparing myself to others. It was a real euphoria when everything went right, but when I saw other musicians doing things that were better than me, I'd question, why isn't that me? What have I done wrong?"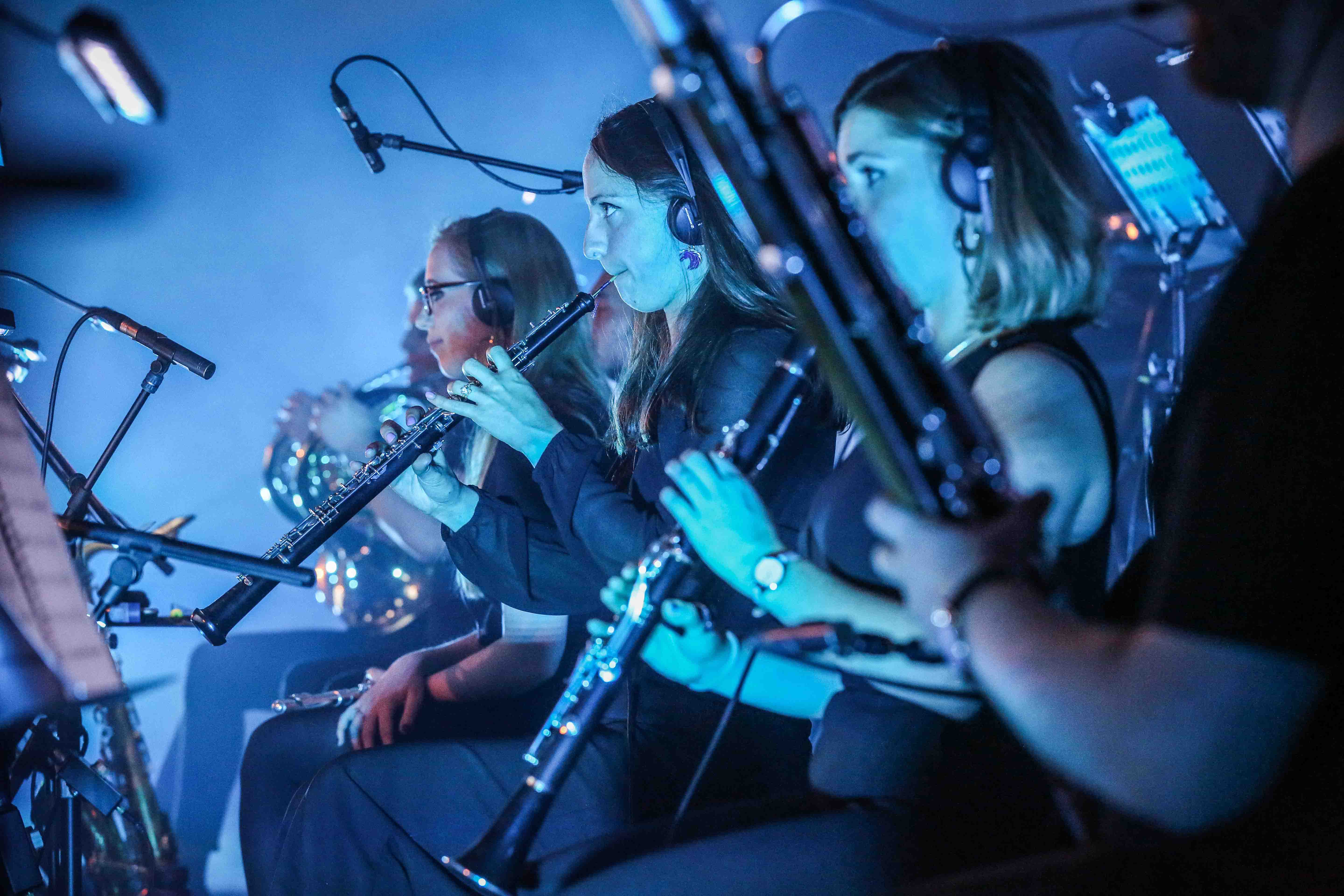 Bea also depicted the classical orchestra environment as an 'old boys club', stating that the more traditional orchestra's tend to struggle when dealing with their musicians' emotions.
"When I was freelancing I found it incredibly stressful. You go into a space where everyone is established and they expect the best of you immediately, I take a lot of time to settle into environments like that. After rehearsals, I'd spend hours analysing everything I did, beating myself up about making a simple mistake."
Pressure to conform
As a viola instrumentalist for Kaleidoscope, Rhiannon James knew she wanted to be a professional musician since she was five years old.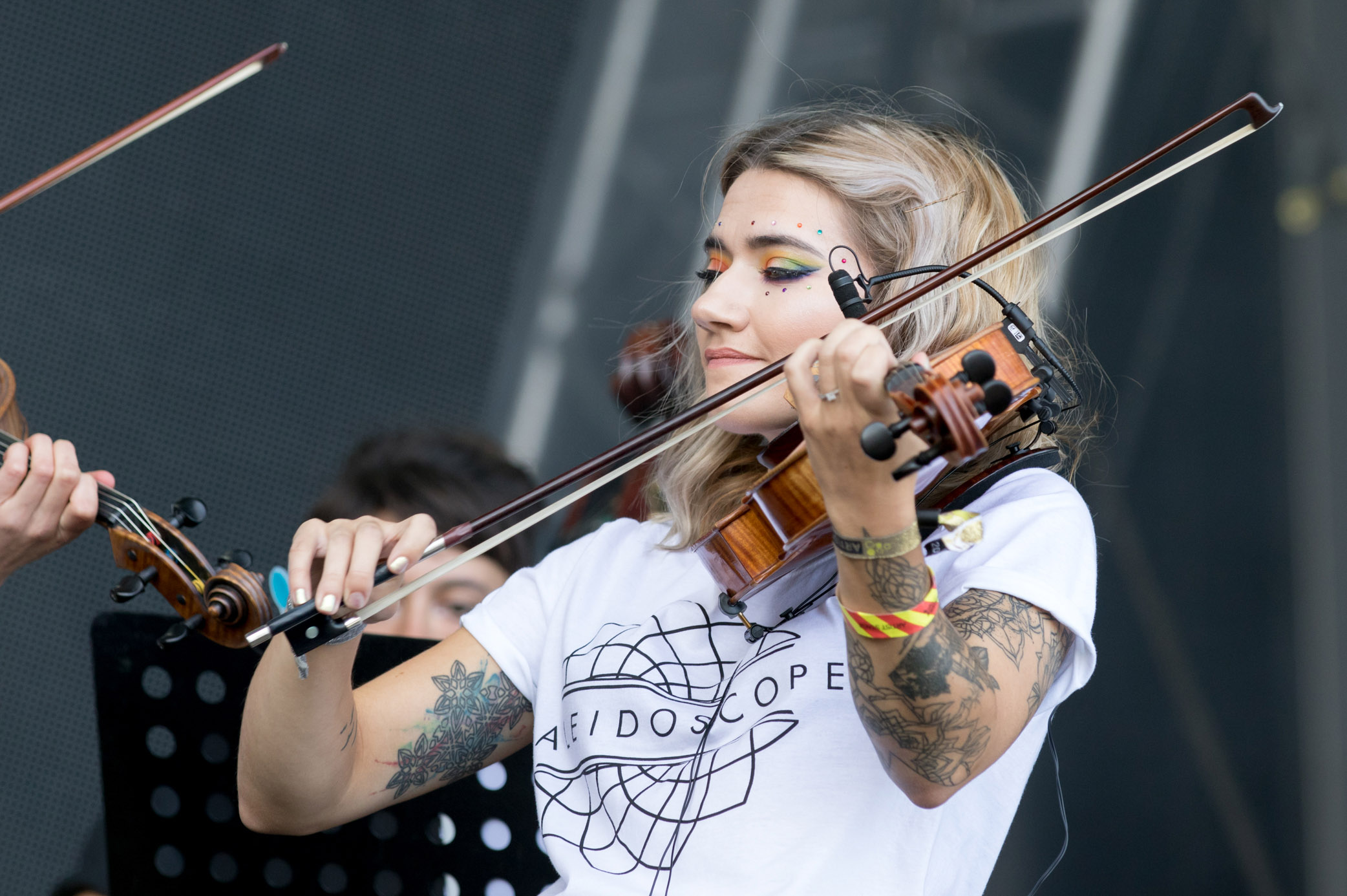 Having suffered from anxiety through her college days, she has also experienced this 'old boys club' type of behaviour.
"When you come out of college, there's the old fashioned way of looking at the profession where there's certain pathways you should follow, whether that be an established orchestra or the chamber music route. I was putting pressure on myself to conform to one of those boxes when I knew it wasn't right for me. There's loads of politics involved in orchestras and I just want it to be as a positive environment as it possibly can be."
Although help and support has been put in place for struggling musicians, Rhiannon believes education surrounding mental health should be put at the forefront of everyone's agendas.
"More awareness at a younger age would've been so helpful for me. It's that transition age when you're 16 to mid-twenties and finding your way in music can be difficult. This is the key time when problems can manifest themselves the most so the more people talking about this from a younger age, the better."
If you're a musician and feel like you're struggling too, call the 24/7 helpline, Music Minds Matter, on 0808 802 8008.
To see more from the project check out the links below