Ex-professional footballer and boxer Leon McKenzie has admitted football negatively affected his mental health during his 18-year career.
The 40-year-old, now a mental health advocate, shared his past regrets on not seeking professional help, and his reasons for keeping his battle with depression secret.
"I think if I had spoken to the right people, if I had had the courage to address the situations that I was going through at the time and not bottle up everything, then I might have been in a position to cope with things a lot better." McKenzie admitted, at the culmination of a sporting career that ranged from scoring against Manchester United to entering the testing world of professional boxing.
McKenzie kickstarted his career at Crystal Palace at the age of 17, before experiencing Premier League promotion with Norwich City, and eventually retiring in 2013. But amidst crashing home strikes that will live long in the memory for many a football fan, McKenzie was fiercely embroiled in a consuming battle with his mental health.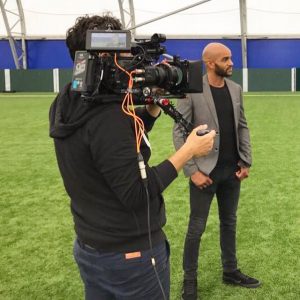 But the pressure of performing in front of expectant thousands, combined with the sport's failure to effectively tackle the issue of mental health, led to McKenzie keeping his mental health issues secret.
"It had a massive negative effect. The help that was provided at the time, the education, it wasn't where it was today," he explained. "We've got such a long way to go still. It had a massive effect because people didn't know how to deal with it, they didn't really know how to cope or how to come forward and be brave within themselves.
"If I speak, will that now mess up my chances of being in the team? Is it going to mess up my career, or my life? That's why you find a lot of people reluctant."
The alarming attitude of keeping mental health struggles hidden in football has resulted in several household names attempting to take their own lives, including ex-Professional Footballers' Association chairman Clarke Carlisle. Gary Speed, the Wales national team manager at the time, even succeeded in 2011, sending sobering shockwaves throughout the sporting world.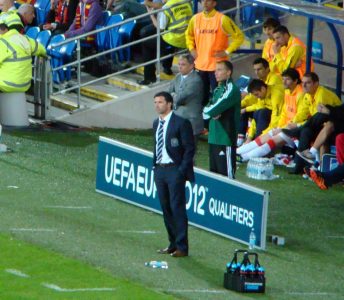 A meeting between Tottenham Hotspur and Norwich City in the 2004/05 campaign saw both McKenzie and winger Aaron Lennon take to the same pitch, two professionals who would soon experience the brunt of their own personal demons. 13 years later, the latter was detained under the Mental Health Act by police over concerns about the footballer's welfare.
McKenzie similarly would find himself in the midst of a seemingly-impossible task to fend off his depression.
During one of his lowest periods, after an untimely hamstring injury picked up whilst training for Charlton in 2009, McKenzie returned to his hotel room and tried to take his own life.
"I kept quiet and I actually went to training the next day having come out of the hospital. I'd taken a load of pills." McKenzie explained.
Several organisations, at both national and local level, are seeking to raise awareness of the importance of mental health in sport. One of the forerunners is Educare, who specialise in offering safeguarding and duty of care courses.
Josie Eames, a company representative, said: "Player welfare is becoming increasingly important and our customers are keen to ensure they protect both the physical and mental health of participants. To ensure we can help, we have recently developed new courses on mental health to look at it as an issue in its own right.
"We refer to the stigma of mental health in particular in our new course 'Mental Wellbeing in Sports and Physical Activity' and reference well known athletes who have talked about their own battles with mental health."
The rampant mental health issues that many professionals may experience are also closely linked to what may happen after retirement. According to a Professional Players' Federation survey, more than half of former professional sportspeople hold concerns about their mental wellbeing after retiring.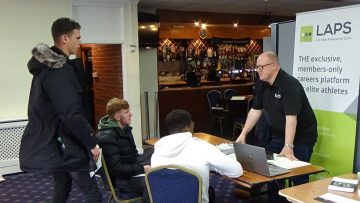 Life After Professional Sport, a careers resource platform founded by footballer Robbie Simpson and Rob Steed, a recruitment consultant, aims to find ex-professionals employment and alleviate this issue.
"We're trying to encourage sportspeople at a younger age to start thinking about what their next career is going to be with all the clubs in the Premier League and within the Football League with the under-18 and under-23 age groups," Rob said. "It's just to say, 'look, you guys have enough spare time and you should start thinking about your career now'."
The co-founder also urged sportspeople to use their career earnings to find another opportunity after retirement: "The big message is even if you make it as a Premier League footballer and earn millions of pounds over your career, you're not going to want to get to your mid-thirties and then not do anything."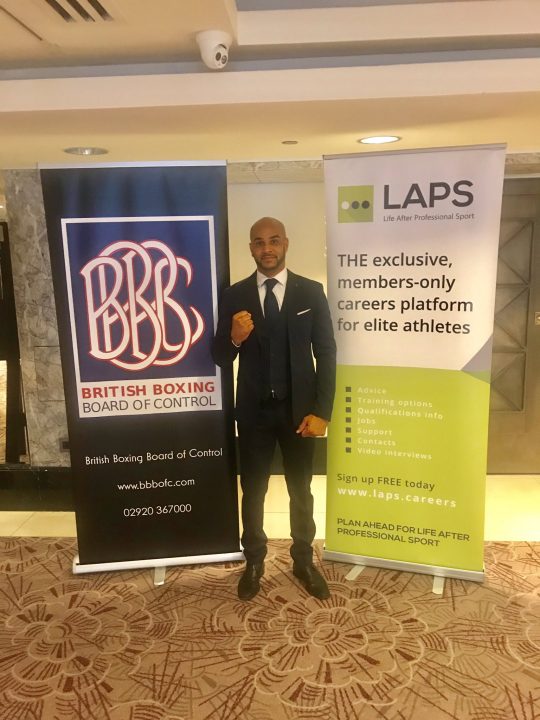 Leon McKenzie was recently unveiled as LAPS' new head of partnerships, a role that will see the ex-Coventry City frontman aim to bring an end to the stigma attached to mental health in sport.
But the future didn't always appear so bright for the Croydon-born advocate.
"You become a good actor. I was a good actor, I was just pretending," McKenzie recalled. "I was quite a bubbly character, quite loud sometimes and full of joy. You're in that team environment, so it's not real.
"I'd probably say out of the teams I played at, I probably spoke to four or five players and I've played at eight clubs.
"I think a lot of us act, because when we actually leave the training ground and go home to our own lives you really see the true person. But not everyone sees that obviously, when you shut the door."
With the likes of LAPS and Educare finally providing the world of sport with much needed mental health awareness, there has been a notable increase in professional and ex-professional sportspeople publicly sharing their stories.
McKenzie perhaps provides the most glowing example. He has been kicked to the turf, and smacked down on the canvas, but every single time rallied and rose again.
---
To read the full print version of this article, click here
Explore more from the Struggles Against The Whistle project:
Watch – Leon McKenzie opens up to us about his battle against mental health
Listen – Rob Steed, co-founder of LAPS, and McKenzie share their thoughts on the issue
Blog – Find out more about mental health in sport, as well as exclusive interviews with key people involved in raising awareness