"I just wanted to die, and I wanted to have fun doing it," Tyson Fury explained candidly in a chilling interview with Joe Rogan in October in the lead up to his heavyweight world title fight with Deontay Wilder.
Depression and mental health problems appear to be widespread in boxing and whilst there might not be an underlying reason, it has certainly affected some of Britain's biggest stars.
Frank Bruno, Ricky Hatton and Kell Brook, to name a few, have all been brutally honest in their struggles with their mental demons, but it seems quite startling that so many of these highly paid athletes are suffering with such problems.
Fury's controversial split decision draw with Wilder was a bitter pill to swallow after the Brit appeared to dominate large periods of the bout at Staples Center, Los Angeles.
But quite frankly, Fury had already won long before fight night and the result appears relatively insignificant when weighed against his battle outside of the ropes.
Following his remarkable world title win over Wladimir Klitschko in Dusseldorf in 2015, the 'Gypsy King' spiralled out of control and into a raging battle against depression, alcoholism and drug addiction.
"Tyson has dealt with his own demons which proves it's possible
But, following a two-and-a-half-year absence, Fury, 30, charged back to narrowly miss out on the WBC world title.
Daily Mail reporter Jeff Powell has praised Fury's comeback and believes it will inspire others battling similar issues.
Powell explained: "Tyson has dealt with his own demons which proves it's possible and in so doing, I think he has set an example whereby as he puts it 'if I can come out of it'- and it was really deep, chronic depression- 'then anybody can' and he offers to help anyone that needs help.
Journalist Dec Taylor believes Fury was at a loss after beating Klitschko and this ultimately contributed to his downward spiral.
Taylor said: "He made the very salient point that he felt like he would always be suspended in that night in Dusseldorf, meaning that everything he ever worked for in his life built up to that moment and then when he achieved it, it was like 'what do I do now?' 'what happens now?'.
"You get that pinnacle moment where you really do reach, and you think, is this my peak? Is this as good as its going to get?
"And I think when you start battling with those sort of thoughts, that's when you're really at risk of depression, developing into a real slump, into a real lull."
Taylor reiterates there's a big problem with depression within the sport but suggests that only so much can be done.
He continued: "You get these huge lows which obviously is not good for someone's state of mind.
"These people are serial winners, they're not used to losing so that's hard to deal with in itself.
"It's just them in the ring, they have people around them during training camp but there's no team atmosphere as such.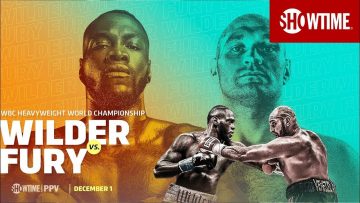 "What I would say is there maybe should be some funding for retired boxers where we see a lot of the depression when the boxing's gone, when the sport's gone.
Mental health charity Mind estimate that one in four people will experience a mental health problem in the UK each year- a trend likely to be exaggerated in a sport as intense and brutal as boxing.
These people are serial winners, they're not used to losing so that's hard to deal with
Psychological support
Sports psychologist Roberto Forzoni believes more psychological help should be given to boxers during the early stages of their careers.
Forzoni said: "In terms of depression or dealing with stress, these guys should perhaps look at some psychological help early on in their careers, so they know these things are going to happen and they know their solutions for them.
"It's not always going to be easy but where you don't want to be is in that dark hole where you can't talk to anyone, you don't want to mention it, or you mention it to some people and you get the pull yourself together kind of attitude or it's going to be ok just try this and that."
British Cruiserweight boxer Richard Riakporhe says not enough of his fellow professionals are aware of help available and has encouraged more internal support.
Riakporhe said: "I think what would be really good is for them to hire a bunch of psychologists so if people are facing any difficulties they can literally go and book a session and just talk to one another.
"Also, things need to be done for life after boxing. I know there's things in place but not a lot of boxers like I said know about these things."
Smith: We can only do so much
British Boxing Board of Control boss Robert Smith says boxers suffering with mental health issues must approach the board but insists improvements have been made in the area.
The governing body of British boxing signed a mental health charter last year, created by Mind which Smith cites as a success, however he has also urged fighters to seek professional medical help.
"We have a duty of care while they're boxing, but they also have a duty to us to advise us if there are any issues," Smith explained.
"If they've got a problem obviously come to us in confidence, but ultimately they should seek medical help to assist them in any way they can and the experts, the psychiatrists, Mind, people like that are the best people to go and see."
Whilst his next move hangs in the balance, Tyson Fury's incredible story will be told for years to come.
His journey not only highlighted an undeniable determination to transform his life around from the brink, but also a fresh reminder of the troubles which boxers are going through, even if they convey a completely different persona.
Boxing requires an immeasurable amount of mental toughness and resolve to cope with the rollercoaster of highs and lows and if fighters are not aware or more worryingly, not being supported suitably then there will undoubtedly be further cases of fighters struggling with mental health issues.
---
To read the FULL print version of the article, click here  
---
For more on the Punching Through The Pain project:
Watch – Former footballer and boxer Leon McKenzie open up on his battle against mental health issues
Listen – Professional boxer Richard Riakporhe weighs in on the importance of being open about mental health problems
Blog – Find out more about mental health in boxing including further visual and audio content and the significance of speaking about this issue now