A local Councillor has dismissed rumours that the public will be forced to pay an £80,000 funding shortfall for repairs to a Poole paddling pool, calling it "absolute rubbish".
Mike White, Councillor for Hamworthy East, said: "There's a rumour going around that local people have to put their hands in their pockets to come up with this. That's absolute rubbish. We'd be grateful for contributions but we are working on ways to close the funding gap."
The Friends of Hamworthy Park (FHP) believe repairs to the popular council-owned paddling pool in Hamworthy Park could be put on hold unless the money is raised by the Council's deadline next Monday (21st January).
Pat Bullock, from Friends of Hamworthy Park (FHP), told our reporter Stephen Wright that the project's cost had changed from £250,000 to £329,000 after Poole Borough Council recently brought in a consultant to draw up new plans.
She worries if they do not find the extra money soon then costs could spiral further.
Pat said FHP have been trying to renovate the pool for years and persuaded local councillors to back the project.
She said they had secured a £50,000 grant from Viridor but lost the money due to the Council's timescale, before receiving nearly £200,000 from a council development fund.
Local people already donated £25,000 towards the pool's development, and the charity have put forward an additional £6,000.
However, on 9 January FHP say they attended a Council meeting and were "shocked" to learn of a significant gap in funding.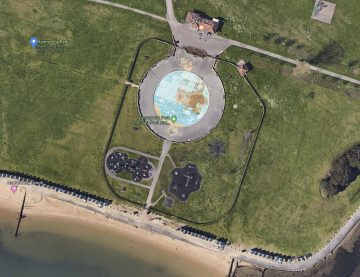 FHP state approximately £83,600 must be found by next Monday to sign off the project so work can be started on 4th February.
Councillor White echoed a council statement, saying "the council received quotes that exceeded our anticipated budget. We remain fully committed to the refurbishment and are working to explore finance options.
"We had funding streams identified that came to around £240,000. Now the tenders have come in around £320,000 so we have £80,000 still to find. I'm hopeful."
Pat says temporary measures have been utilised in previous years to open the pool in the summer months and could be used again, but FHP are looking towards its long-term future.
They hope a media campaign will help raise further funds to meet the revised target before the deadline. FHP members will be in the park by the cafe tomorrow and Saturday 10-2pm to answer any questions.
Members of the public have been reacting to the funding shortfall on the group's Facebook page.
Helen Hunt called the situation "outrageous", while Renee Clarke said people need to "demonstrate how much the pool is loved and needed. It will be a terrible shame and a mistake if this gets closed down".
Michelle Cutler admitted she was surprised by the large funding shortfall, asking "is the paddling pool being refurbished in gold?"
Words by Josh Wilde, interviews with Stephen Wright