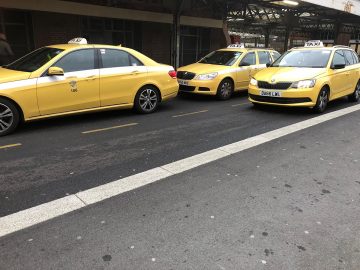 The rideshare company Ola have requested an application for a private hire operators license in Bournemouth. Ola is an app based service that already has a license in Exeter, Bristol and North Somerset.
Ola works by customers choosing a car depending on the size of the party. You can earn rewards each time you travel.
This Thursday 10th January, Bournemouth Council are deciding at the Town Hall, if the company will get their licence.
This will cause competition for local Taxi companies in Bournemouth.
Taxi Driver Shah Hola stated:
"I think if they have the same system, they aren't going to survive. Uber came and the way this town runs because of the people, except for the students nobody really has trust in them."
We spoke to a Taxi Driver who didn't want to be named said:
"We also need to find out what they are doing, as nobody knows. They are just another firm opening up and some of the other cars will join them."
Competing company Uber requested an application in 2017, before quickly withdrawing it.
Ola was founded in 2011 by Bhavish Aggarwal and Ankit Bhati. The company is used in 110 cities across India and Australia. Each car driver has been throughly background checked. Also for safety purposes, your journey is live tracked with an Emergency alert button in the app.