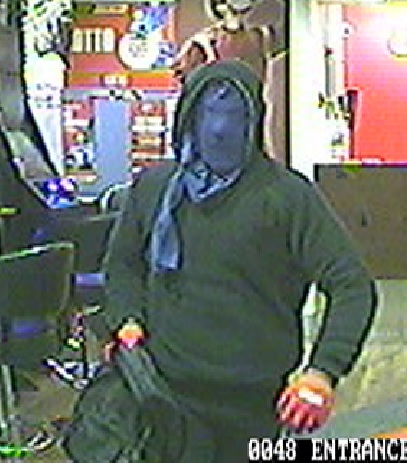 Dorset Police have renewed their appeal for witnesses to a robbery that took place in West Moors on the 16th of January 2019.
The police have issued a CCTV image of the robber, and is seen in the image wearing a dark hoodie and a blue cloth over their face.
Shortly before 8pm on the 16th, a man entered the Ladbrokes in Station Road and jumped over the counter.
The man then threatened staff with a meat cleaver and stole money from the safe before fleeing the scene.
The police are calling for anyone who may have knowledge about the incident to contact them immediately.