A new diet has been developed, promising to feed 10 billion people without causing large-scale damage to our planet.
This new diet, developed by a group of 37 scientists from the EAT-Lancet commission, is called 'the planetary health diet.'
Researchers say that the diet will prevent about 11 million people dying each year.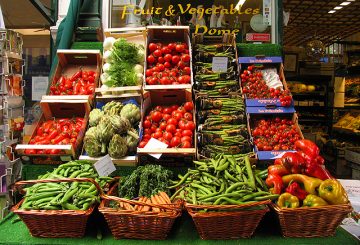 The emphasis is not on banishing meat and dairy altogether, but requires a major push on fruit and vegetables, which should make up half of every plate of food we eat.
So what exactly does 'the planetary health diet' consist of per day?
Carbs: Whole grains (bread and rice etc) – 232g per day. Starchy vegetables – 50g per day.
Eggs: 13g per day
Meat: 14g of red meat and 29g of chicken per day
Dairy: 250g (equivalent to one glass of milk) per day
Fish: 28g per day
Vegetables: 300g per day
Fruit: 200g per day
Nuts: 50g per day
Beans, chickpeas, lentils, and other legumes: 75g per day
Sugar: 31g per day
Oils: 50g (olive oil etc)
The researchers' aim for this diet was to feed more people while also preventing species going extinct, preserving water, and minimising greenhouse gas emissions.
Twelve Eatery, a vegan cafe in Bournemouth is showing its support for the new diet in conjunction with cutting down meat from our diets.
"You have a lot more energy throughout the day, because of the way your body processes the ingredients. It feels good to be helping the planet" – Tyler Andrew from Twelve Eatery.
Professor Walter Willet, a researcher based at Harvard School of Public Health, said: "we're not talking about a deprivation diet here, it is healthy eating that is flexible and enjoyable."
Written by Alona Hood