21 year old AUB graduate Saffron Adams is planning a summer trip to Uganda with the charity "Possibilities" and on Saturday morning ran a clothes "swap shop" to raise money for her trip. 
Residents from Winton and the surrounding areas were invited to The Winton Life Centre to recycle their unwanted clothes.  
The event raised over an estimated £100 and attracted audiences from the emerging "vintage" clothing scene in the Bournemouth area.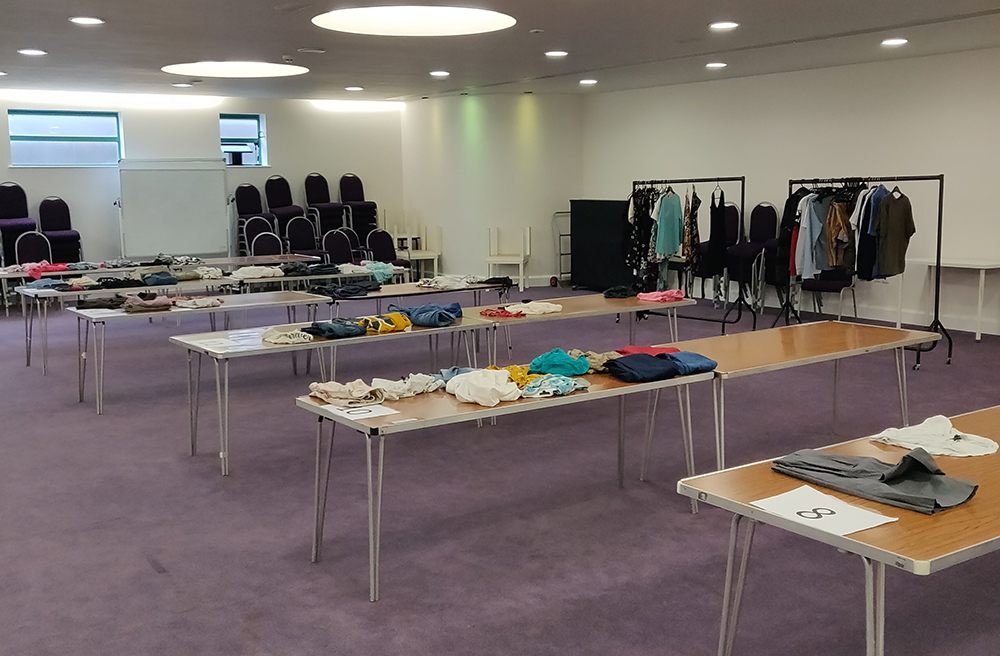 Saffron said: "I'm doing loads of fundraisers throughout the next 6 months and the swap shop, I knew was something I wanted to do more because I'm aware of the vintage fairs and the growth of the attitude of recycling, being ethical and not wasting as much, so I just thought it was something that would be good for the community as well as an opportunity to raise some money." 
"Possibilities" is UK charity based in Needham Market, Suffolk which aims to decrease child poverty in Uganda by training "village mothers" to care for children in disadvantaged communities where recent legislation prevented the construction of orphanages. 
The charity is spearheaded by Saffron's aunt and uncle. 
"We're going out to help train these mothers in things like first aid so they have a bit more knowledge on how to look after large groups of children."  
"It's a family charity and something I've grown up with so it's really personal and close to my heart."  
So far, Saffron has raised over half of her £2000 goal and is planning more fundraising events between now and August to cover the costs of malaria medication, jabs and food. 
Those looking to get involved are encouraged to keep an eye on the Life Centre Facebook page, where upcoming fundraisers will be listed.