One year ago, there were five mini golf sites in Bournemouth. By the end of the summer, there will be seven.
In January of this year, the Smuggler's Cove Adventure Golf course was proposed by Bournemouth Town Council and granted for a summer opening in the Waterfront area, which is adjacent to the Pier at Bournemouth beach.
So, what is the new Smugglers Cove golf site? Andrew Emery is the Resort Development and Strategic Planning Manager for Bournemouth Tourism, it was his responsibility to bring the proposal forward for a council investment decision. He now acts as the Programme Manager for the project, overseeing its delivery. "It's achieving a number of things. It will encourage people in the Pier Approach area to stay a little longer. Bearing in mind we get about two million visitors coming through Pier Approach every year, we can encourage families to stay an extra hour – then that translates into additional spend."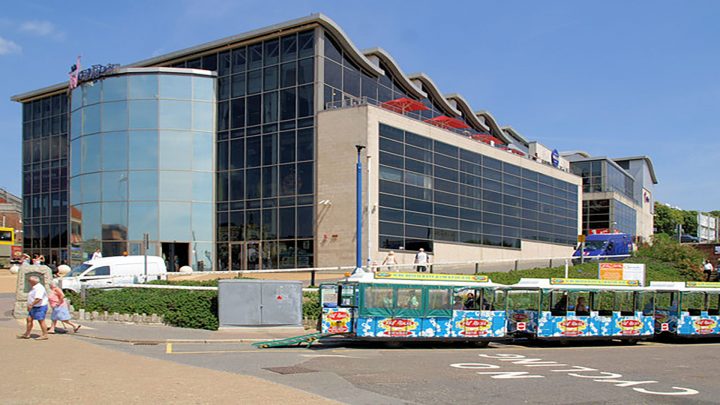 One point that Mr Emery made clear was the relatively short-term expectations of the finished product, stating: "We think that in five years' time, the site will be handed back to the Bournemouth Development Company which is a joint venture between the council and Morgan Sindall who have an option to develop that site. They have longer term aspirations to do some form of cultural attraction, so that's why we needed something to fill that gap."
Construction of the site will be underway in mid-March, with a summer opening the target.
In closing, Mr Emery thought that the cluster of Mini Golf courses would "compliment" each other, saying: "you tend to get people going to one and then another. What we're offering on the seafront will be unique in terms of location and quality so I don't think it's in any trouble at all."
This month last year, plans to build a casino in an empty lot at Bournemouth Town Centre complex BH2 were scrapped. At the time, uncertainty surrounded the future of a space that housed two floors – with a tenpin bowling alley suggested as a possible tenant.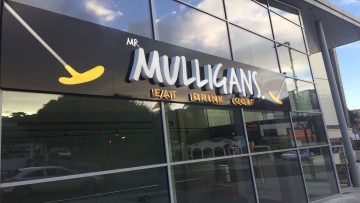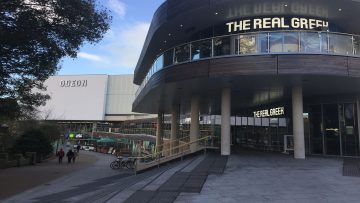 The empty BH2 lot was eventually given to Mr Mulligan's adventure golf complex in September 2018, a two-floor mini golf/restaurant combo which has proven to be a popular outlet for families and friends.
Last year I spoke to Councillor and Cabinet member for Planning and Environment, David Smith who told me: "I was always disappointed that a casino was going to go in BH2. It's a family entertainment complex."
A year later, Smith's opinions have welcomed the Mulligans facility as an alternative, stating: "I'm absolutely fine with it, it's a harmless facility. But whether there's a market for so many golf complexes in such a short space, who knows?"
Alternatively, Stephen Bartlett – a councillor and member of the Bournemouth planning board – voted for the casino, last year telling me: "It was a nationally recognised brand and I thought it would appropriate for the BH2. It was discreet and I thought that it would add to the offering that the town has."
Speaking to him in 2019, his opinions on the matter had not changed, saying: "The town has to attract and cater for people from many different nationalities and social backgrounds. Casinos are an attraction for many visitors to the town. The location and unobtrusive manner would have been suitable."
However, Councillor Bartlett did acknowledge that the Mulligan's complex had boosted Bournemouth's tourist offering, specifying that if offers "a family leisure opportunity during inclement weather."