Bournemouth Buzz reporter, Joshua Taylor takes an exclusive look inside the Bournemouth Colosseum, a 27-seat cinema underneath Westbourne Arcade.
Located below the Vintage Lounge café in Westbourne Arcade, sits one of Bournemouth's hidden gems; a quaint and quirky, dog-friendly cinema with just two screens and 27 seats.
The Bournemouth Colosseum was originally created as a "hobby business" in 2013, by current owner Paul Whitehouse, who claims it is the UK's "smallest permanent, registered cinema."
The cinema currently shows a host of films ranging from foreign films to B movies, art-house to film noir, as well as more modern classics, such as BAFTA winner, A Star is Born.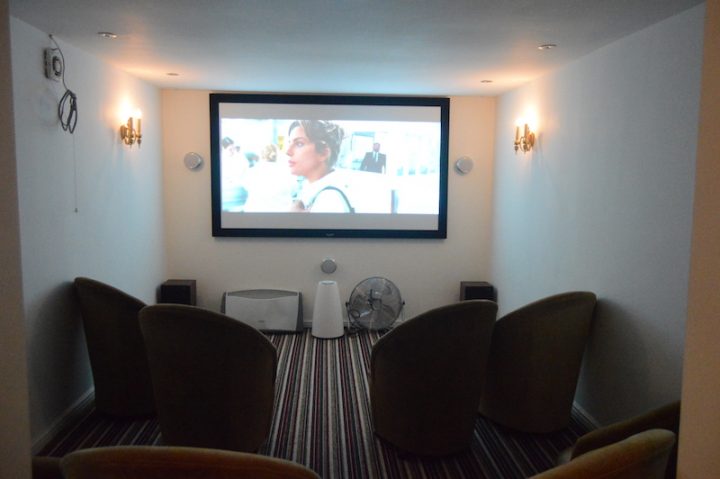 The cinema originally seated 19 people but expanded to 27 seats when the second screen was opened in Summer 2018. Paul told Buzz: "The expansion took six months of building and for a tiny little room we ran one kilometre of cable, which is quite amazing really."
Paul explained how the inspiration for the cinema came from a railway carriage in Wales: "There was one moment which was a light-up moment and that was a TV programme which was on, about a cinema carriage in Wales that was closing. It was a long-term cinema and it's now situated in the Welsh National Museum."
 I think the biggest threat to the trade is obviously Netflix"
The arrival of the BH2:
The BH2 Odeon leisure cinema complex opened in 2017 but has had little effect on the Colosseum according to Paul: "It's made me realise that we've got to get more comfortable seating because the expectations are higher now from the people that go. But when it comes to ticket sales, it has very little effect on us because they don't show the type of films we usually show."
However, the rise of streaming services, such as Netflix and Amazon Prime is affecting both independent cinemas, like Paul's and massive cinemas complexes alike. "I think the biggest threat to the trade is obviously Netflix and the ability for people to stream and watch anything instantly."
Paul argued: "There's a different type of reason for establishments like this, in the sense that they're a place to come and meet your friends, rather than sit in front of the tele at home. I think that's one thing that works well for us, the fact that a group of good friends can come out and have a drink and have an experience together, rather than just sitting around the house."
Hopes for the future:
Paul hopes, in the near future, that he will be able to open the café during the day and put on afternoon films, as well as evening showings and private parties.
"When we re-open the café during the day we shall start afternoon films as we did when we first opened. We used to get a whole different type of people for the afternoon; the elderly who didn't want to be out at night, shift workers and holiday-makers on a rainy day. We'll just have to keep the films good."
See the gallery below for more photos inside the Bournemouth Colosseum: