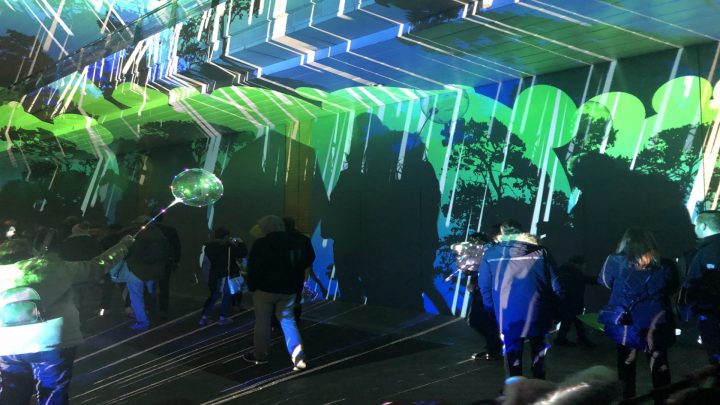 The Light up Poole festival is back again for another year. The art display will be located in Poole town centre over the course of three nights.
The light art festival will run from the 21st to the 23rd of February between 6 pm and 9 pm. This year's theme is 'Tides' and the festival will have work from international and local artists who have created light displays with their own interpretation of the theme.
Altogether there are 24 art installations across Poole, starting on the High Street outside cafe 34 and ending in the Lighthouse on the second floor. The festival is free and family friendly, It takes an hour and a half to go through all of the work, some of the work is located indoors and outdoors giving the artists more creative freedom.
The digital art festival allows the artist to embrace the town's history, the different landscapes, and the local community through their works of art. The light exhibition focuses on four main points, which are Artistic excellence, thinking differently, gender and technology and mobility and accessibility.  Some of the light art installations include sound, interactive props, led lights and many different mediums to portray the different works.
Light Up Poole is organised by Audacious CIC, is sponsored by Poole Business Improvement District (Poole BID) and funded by the Arts Council England. As well as being partners with Arts University Bournemouth, Poole museum and many others.
A member of the public, Belinda Dale, 42, who attended said: "My kids and husband really enjoyed it this year."    She added: "We really need to show off more of the local talent because it is amazing."
More information about the light festival is available on the Light Up Poole website.