It was announced last week that the Bournemouth Marathon would not be returning as we know it in 2020. Following the weekend's success at the beginning of October it was made known that the 26.2 mile distance would not feature in next years event but instead a number of smaller events.
? NEWS ?

We're excited to announce that 2020 will mark the start of a new chapter with the introduction of a new series of events, 'Run Bournemouth'. Please head to our Facebook page for the full statement & details on how to enter – https://t.co/3o73pczExK pic.twitter.com/GK6hhyMlGz

— Run Bournemouth ? (@RunBournemouth) October 7, 2019
Many of the Bournemouth residents were upset by this news and did not support the change for a number of reasons. Local businesses felt it would not attract as much tourism as in previous years and regular partakers in the event felt it had lost its original purpose.
The mayor, Susan Phillips, also voiced her opinion; agreeing that the marathon should return in 2020.
She feels it is not just a one day event; but a year long lifestyle. Sue noted the importance of physical fitness, mental health and community spirit the marathon promotes.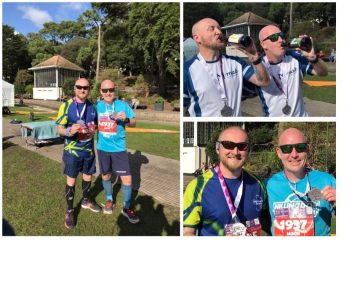 Our reporters, Sophie Wheeldon and Ingrid Cox, spoke to Susan to hear more about her thoughts.