Hi, I'm Paul Tregunna, a second year Multimedia Journalism student and I'm  stationed at the Bournemouth International Centre  where the election count is taking place for five out of the eight Dorset constituencies – Bournemouth East, Bournemouth West, Christchurch, Dorset Mid and Poole North and Poole.
As of 2017, Dorset is a Conservative stronghold, with each of the five constituencies being counted here tonight producing an overwhelming majority of over 50% (Sir Christopher Chope of the Christchurch seat holds the highest majority of 69.6%).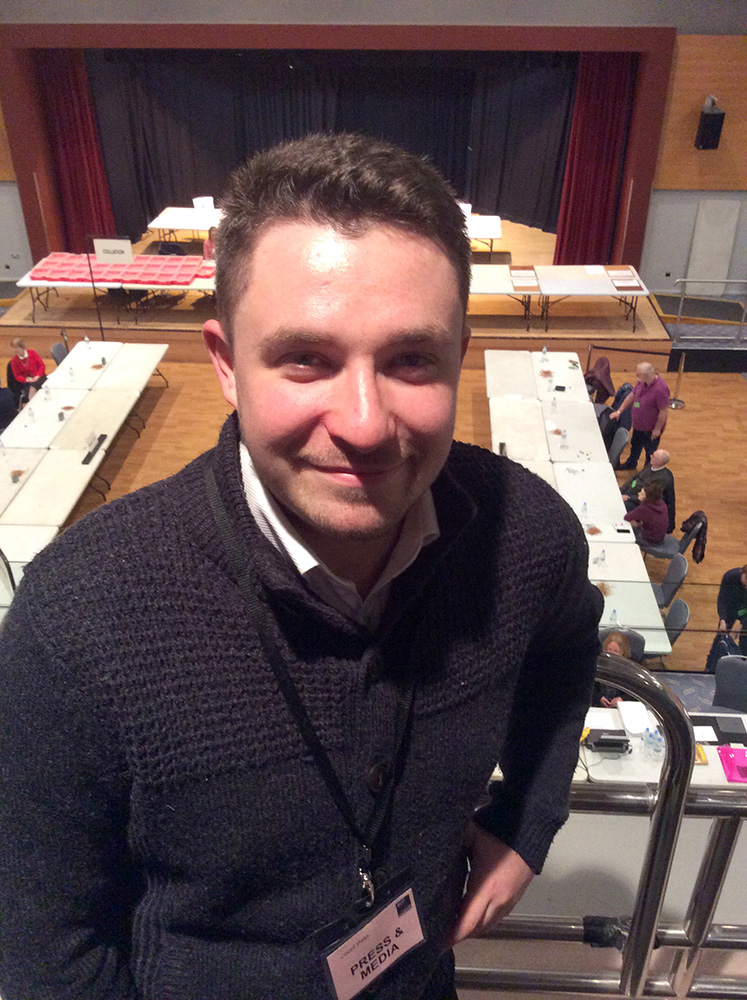 I'll be bringing you updates throughout the night through our website and via our radio and TV broadcasts. Don't miss a thing and make sure you're following our twitter @buzz_bmth and to keep up with the hashtags #OurTime19 and #BJTCvote19
Early predictions are estimating that the first Dorset results will be announced at around 3am as Christchurch look set to be the first of the five constituencies counted at the BIC to declare their results. All four of the other constituencies are projected to declare around 4am.
The following candidates are standing in the following seats:
Standing in Bournemouth East:
Independent – Ben Aston
Labour – Corrie Drew
Liberal Democrat – Phillip Dunn
Conservative – Tobias Ellwood
Independent – Emma Johnson
Green – Alasdair Keddie
Standing in Bournemouth West:
Labour – David Stokes
Liberal Democrat – Jon Nicholas
Conservative – Conor Burns
Green – Simon Bull
Standing in Christchurch:
Labour – Andrew Dunne
Liberal Democrat – Mike Cox
Conservative – Sir Christopher Chope
Green – Chris Rigby
Standing in Dorset Mid and Poole North:
Labour – Joanne Oldale
Liberal Democrat – Vikki Slade
Conservative – Michael Tomlinson
Green – Natalie Carswell
Standing in Poole:
Independent – David Young
Labour – Sue Aitkenhead
Liberal Democrat – Victoria Collins
Conservative – Robert Syms
Green – Barry Harding-Rathbone
Sadly, in Bournemouth West, there's no Jason Halsey standing in this election. He received 418 votes at the last General Election for…the Pirate Party, argh.
In other unusual news, Michael Tomlinson (Conservative candidate for Dorset Mid and Poole North) and Robert Syms (Conservative candidate for Poole) both received exactly the same number of votes in 2017 (28,888). Will we see any similarly  coincidences this year?