The 2019 General Election Ballot count for Dorset constituencies has begun at the Bournemouth International Centre.
Paul Tegunna is the BUzz news reporter down at the BIC. As the Exit Polls were released at 10pm and the ballot count began Paul noted that the, "Conservatives look happy and all the other parties interestingly appeared non-reactive, as the count has started the atmosphere is starting to liven up."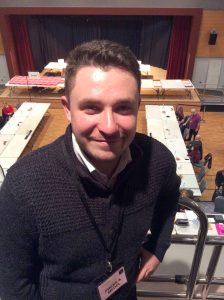 Abbie Bradford, another Bournemouth University student, is at the count for Dorset North at Blandford School. "There is Feeling of excitement as for many of the counters this is their first time attending a count," said Abbie. "Representatives from the Conservative and Labour party have arrived and are watching from the sidelines in anticipation."
In Dorset, 349,402 voters came out to the 199 polling stations across the five seats. A further 56,330 people voted via postal votes. The first declarations for Dorset are likely to come around 2:45am.