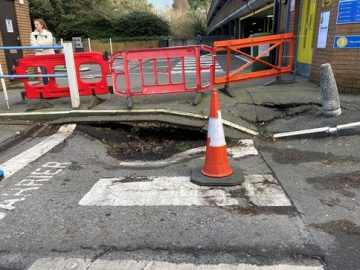 A drain has collapsed in Richmond Gardens car park in Bournemouth town centre.
The collapsed drain is next to the entrance of the city centre car park and is coned off to prevent cars from driving over the unstable ground.
A BCP spokesperson said: "We're currently on site and investigating.
"Once a full assessment has been completed, we can determine the best course of action."
BCP council has not yet confirmed how deep the hole is.