A third man has been sentenced following an investigation into a county lines drugs network in the Bournemouth and Poole area.
Thomas Andrew Francis, 52, of no fixed abode, was sentenced to 18 months – suspended for two years – after an appearance in Bournemouth Crown Court today.
Francis was sentenced for two charges of conspiracy to supply Class A drugs.
In 2019, accomplice Sadiq Mohamed was sentenced on Thursday 12 December after admitting to the same charge.
Ismail Mouktar, who was also part of the county lines drugs network, was sentenced to eight months in prison – suspended for 15 months – for two offences of permitting a premises to be used to supply Class A drugs.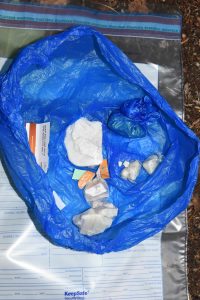 Dorset Police's Serious Organised Crime Investigation Team (SOCIT) began the investigation into the network known as the 'Bugsy' line in May last year.
During the police operation more than 250 wraps of heroin and cocaine were seized, with the value totalling an estimated £57,800.
Detective Constable Will Pearce, of the SOCIT said: "We recognise the damaging impact these county lines drugs networks can have on local communities and are committed to ensuring those involved in these supply chains are identified and dealt with, as well as protecting vulnerable people who can be exploited by these gangs."
Dorset Police urge anyone with information about the supply of Class A drugs to contact them via their website, or by calling 101.