A representative of Dorset Cancer Care Foundation is calling for the minimum age for cervical screening to be lowered. BUzz reporter Gemma Thorne talks to a young mother who has a good reason to agree.
Abnormal cells in the cervix have been found in five of Emily Mallinson's relatives.
Emily, a 23 year old single mother, now wants the reassurance of a smear test. But there's a problem: she has been denied access due to her age.
In the UK, only women between the ages of 25 and 64 are invited to have a cervical screening (smear test)- an examination that checks for abnormal cells and the virus HPV.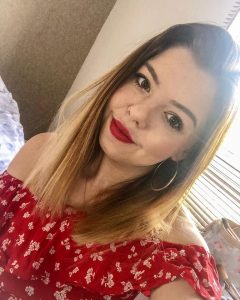 What Emily was most concerned about was the fact that the cells hadn't been discovered in her female relatives until they had reached the age of 25. Emily knew she was at serious risk.
Speaking during Cervical Cancer Awareness Month, Emily said: "I know that my family have a history of it, and I know the impact it can have if it's left too long. Abnormal cells, even though they're not cancerous at that initial stage, could develop into cancer."
According to Cancer Research UK, women who have had children are at an increased risk of developing cervical cancer, especially when young.
Emily had her child when she was just 17. Family history coupled with post pregnancy risk has left her feeling worried for her and her child's future together: "If anything happened to me, my child would go into the care system, so protecting myself is the main thing I need to do.
"My body has been changing since I gave birth and I really think the age [for a smear test] should be lowered, especially if people have had children at a young age."
It's about anxiety, the unknown, it makes me feel sick"
Knowing her family's history with abnormality in the cervix, Emily thinks putting the age down could have not just an impact on herself, but others too: "There's a number of cases of people under 25 with cervical cancer, if the age was lower it could have really made a difference to them- detection would have happened much earlier on."
Emily's not alone in wishing for a lower minimum age to get tested.
Now, Nikki Davies-Thomas from Dorset Cancer Care Foundation suggests it shouldn't be down to the authorities: "It's not just people of a certain age, I think it should be up to the individual to request a smear if they want one."
At the end of the day we're trying to stop as many people getting cancer as possible"
Ms Davies-Thomas' thoughts derive from her recognition that young people's lifestyles aren't the same anymore, as teenagers are more sexually active and are making different choices that could affect their cells.
"Any age that a girl has her period, I think that's when [smear tests] should start, your cells change at that point so I think the age should be lowered in respect of that."
At some GP practises across Dorset, 19/20 data shows the number of women accepting invitations to get cervically screened is low. For example, just over 3,200 women attended their smear test of an eligible 4,371 at Christchurch Medical Practice.
In a bid to increase smear test take up nationally, Department of Health Minister Jo Churchill announced this week that her department is working on developing a home DIY smear kit to allow women to test themselves.
Ms Davies-Thomas suggested these kits could be rolled out to younger people across the UK to fight the stigma she feels was created by older generations when smear tests were "awful".
"I think the government and the NHS should be making people more aware that technology has improved and it's not as intrusive as it was" she said.
Until creation of these kits, which Jo Churchill said will be ready in time, Ms Davies-Thomas' advice is to not go alone, take a friend or family member and just "get out there and do it".
If you're eligible and are not sure what to expect at your smear test, take a look here to put your mind at ease: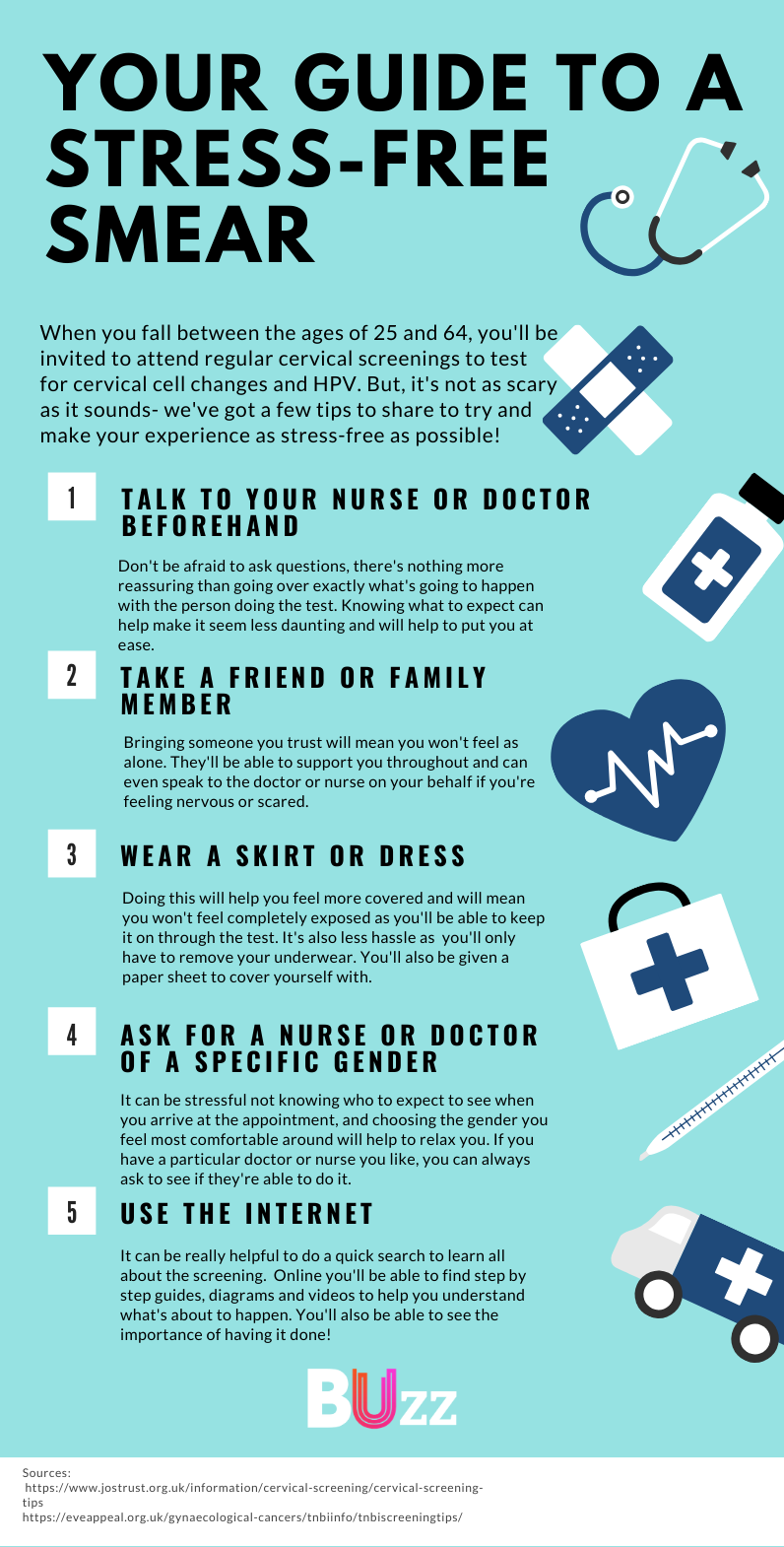 Infographic by Gemma Thorne.
Statistics from Dorset Cancer Care Foundation show that survival rates are as high as 93% if you catch it early enough, but are as low as 15% if it's left too long.
What are your thoughts? Vote on the tweet below to join the conversation:
‼️ At the moment you're only invited to have a smear test for #CervicalCancer if you're 25 or over. Is this appropriate or should the age requirement be lowered? #CervicalCancerAwarenessMonth

— Gemma Thorne (@gemmathorne_) January 30, 2020