Exclusive by Connor Stringer
Bournemouth councillor Mike Greene has today hit out at the student accommodation company planning to appeal an Improvement Notice.
His comments come after the company at the centre of the cladding controversy told BUzz that it disagreed with aspects of the council Improvement Notice and will appeal it.
A BUzz investigation revealed that during a visit in September 2019, inspectors found "remedial action" was required to address "Category 1 hazards" – which is listed as the most serious.
Bournemouth Central Conservative Cllr Mike Greene said he was disappointed that Kaplan Living Bournemouth planned to appeal elements of the Improvement Notice, which included concerns over the fire doors, sprinkler systems, emergency lighting and fire alarm system.
He said:  "I am quite disappointed that rather than just getting on and dealing with it, the owners of Lansdowne point are talking about appealing the Improvement Notice.
But today a spokesperson from Kaplan Living Bournemouth told BUzz that the company's appeal will in no way delay the cladding removal process.
"The building's cladding is being replaced without delay. We have always agreed with the Council's assessment that the ACM and HPL cladding should be replaced.
"Let us be clear: we are appealing other elements of the Council's assessment, unrelated to removal of the cladding. In no way will our appeals process delay the removal of cladding." Kaplan Living Bournemouth said it was unable to discuss the details of the appeal because it was now a legal matter.
Lansdowne Point, on Holdenhurst Road, contains ACM (aluminium composite material) which is a type of combustible cladding that was banned on high-rise buildings after the Grenfell tragedy.
The 16 storey building holds 393 bedrooms, which is home to 400 residents from a mixture of education providers including Bournemouth University International College and is leased and managed by Kaplan Bournemouth Ltd.
Meetings throughout January 15 were held with concerned residents and gave tenants the option to leave Lansdowne Point while cladding similar to that used at Grenfell Tower is removed.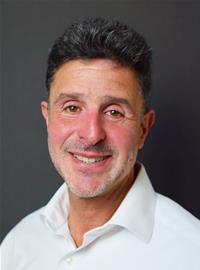 Cllr Greene said: "Quite correctly I think the council have got onto this. After the Grenfell disaster, [the council] have made the relevant enquiries and they've identified Lansdowne Point as one building they need to do more investigating into.
"It is important that we keep all of our residents safe. It would have been difficult to identify before Grenfell that there may have been any danger to it and I think the council has reacted appropriately."
The work needs to be started by 30 April and completed in six months.
The leaseholders, Kaplan Bournemouth Ltd, have previously stated that some of the cladding covering the exterior is similar to that used at the Grenfell Tower where 79 people died.
Changes in legislation after Grenfell placed a ban on the use of combustible materials anywhere in the external walls of high-rise buildings over 18 metres above ground level.
Kaplan has 21 days from the serving of the notice to make their appeal to a Residential Property Tribunal.