A Government report has shown that the numbers of people in Dorset claiming benefits has increased in the past year.
The briefing paper  produced by the House of Commons library in December, provides figures for the number of people claiming unemployment benefits (the "claimant count") by each parliamentary constituency.
Parliament has a meeting on Monday, during which the report will be discussed under an Education, Economy and Jobs debate.
Of the eight constituencies in Dorset, almost 10,000 people claimed benefits in 2019.
The highest of which came from the Bournemouth East constituency, with approximately 2,140 claimants.
The 'People claiming unemployment benefits by constituency report' also features an annual change level, which calculates the percentage increase or decrease in numbers from the previous year.
Each Dorset constituency recorded a percentage rise.
South and West Dorset recorded the lowest increase with just 2%, whereas North Dorset had an increase of 11% – the highest in the county.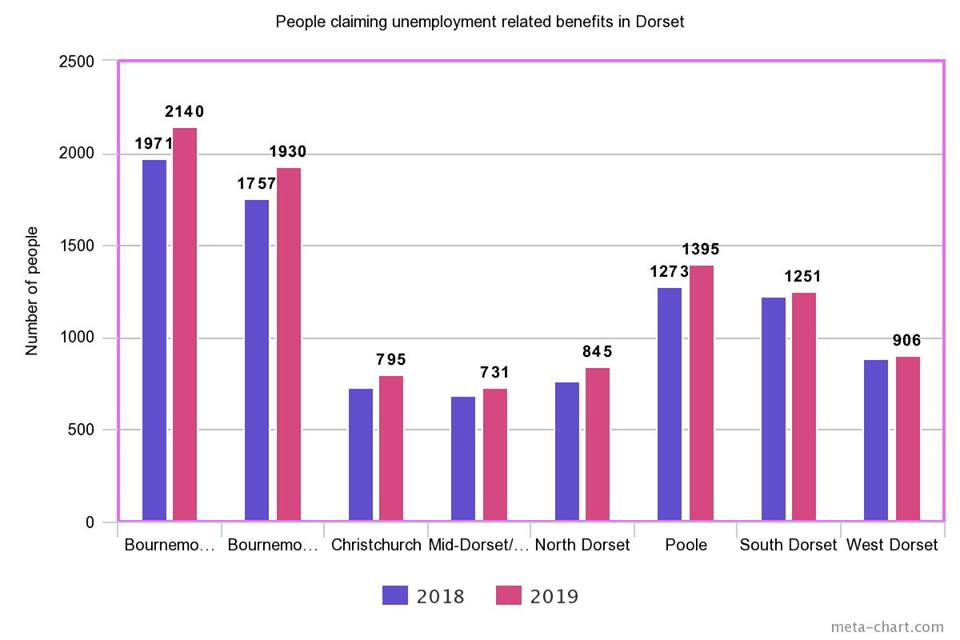 See above for the full breakdown of Dorset results. Alternatively, click HERE for a full constituency list.
We want to hear from you.
Are you claiming benefits and do you think enough is being done to support you to come off of your benefit payments?