Political music has moved into the spotlight in the recent couple of years thanks to the likes of 'Stormzy.' But it is not a new phenomenon. Female protest artists continued to be overlooked.
The women behind the movement
Jemima Foxtrot  suddenly jumps into the middle of a sleepy, Dorset pub. She takes a swig from a whiskey bottle and shouts "Kiss me, Help! I hate you."
In a thick Yorkshire accent, she sings Shania Twain's 'Man! I feel like a woman.' Then, she starts heckling poetry at them and expects them to join in. Her performances in spoken word and poetry, help to make her difficult experiences a little easier.
In the UK's growing female movement, singers Kate Tempest and Maddie Morris help lead our generation's lyrical protest.
Maddie Morris, a young folk protest singer, confesses protest music does not have to be defined by "someone very explicitly talking about this policy and this political party. But actually it can be a lot more subtle than that, and in some ways…just as powerful."
The women today aren't searching for a voice -they are it. Perhaps with a little help from their foremothers Leslie Gore and The Slits. In our political and social climate, how do these women use music and poetry for relief and comfort?
What is protest music about?
"I make art about my life so I don't have to talk about it"
30-year-old Jemima describes her work as confessional. "Kiss me, help! I hate you" follows the lives of three women all at transitional stages in their lives. Her show 'Above the Mealy-mouthed sea' was a semi-autobiographical rendition of her experience with childhood sexual abuse. 'Melody,' of her abortion. She quotes the proverb 'I make art about my life so I don't have to talk about it'– "I feel that quite strongly."
Kate Tempest doesn't shy away from, well anything, from war to media scare mongering to climate change, and that's just her single 'Europe is lost.'
"All the blood that was bled for these cities to grow…your kids are dosed up on medical sedatives, but don't worry 'bout that, man, worry 'bout terrorists…the polar bears are dying."
"Disturbing the comforted and comforting the disturbed."
BBC's Young Folk Award winner, Maddie Morris, finds that they are in fact the political subject: "If you're gay, and if you're a woman, in some contexts, your existence is political." If they were to start their career by writing love songs about boys, like a Taylor Swift pop serenade, they would never have been told they were a political artist.
They decided to use their music with the specific intention of talking about power structures and politics, "everyone is seeing so many awful human rights violations and atrocities around us and what's great about music is it has that transparency…folk music is for disturbing the comforted, and comforting the disturbed."
Music and Politics
Living in the Trump and Brexit era, grime, folk and pop scrutinise political and societal practices. Stormzy, Dave and Kendrick Lamar have topped charts with their political protests from 'Vossi Bop' lyrics "F*ck Boris" to Kendrick Lamar's Black Lives Matter anthem 'Alright.'
At the height of the UK's election in December, Grime4Corbyn made a comeback with #Grime4Corbyn 2.0. This was the second wave of the movement which started in 2017 to get more young people to vote. Stormzy and other grime artists and MC's such as 'Novelist' have been the famous faces of the movement. The female artists involved include; protest singer Nadine Shah, Shura, Katy B and Nadia Rose. In most cases, not the first names or even amongst the first five names mentioned when searching for the cause.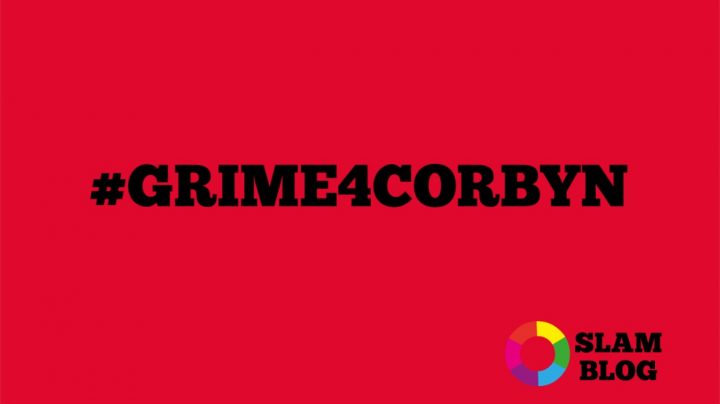 Protest music through the decades
Rewind to 1960s and protest music filled the radio stations. Aretha Franklin awed us with 'Respect,' Nina Simone bemoaned the escalating Vietnam war, and yet Bob Dylan's name is likely the one you'll recognise. The 70s started 'Second Wave Feminism,' "I am woman" by Helen Reddy was all about positive self-image thanks to the women's liberation movement. Yet it's the male artists that own protest music in this decade.
Despite this, Maddie Morris believes second wave feminism to be a turning point in protest music, and one that changed the narrative of our generation's activism. Today's audience "respond well to these personal narratives because…we're taking ourselves and we're using our narratives to show people that actually we are people and we're not just this political idea."
Music for Therapy
Most people may go to a therapist or some support group to deal with their problems, but these women create their own therapy. What better way is there to create social change and challenge stereotypes?
For example hip hop. This is a genre notorious for its sexualisation of women and yet it is a genre underrepresented by women. RAY BLK refuses to conform, her honest and explicit discography depicts real life experiences of growing up in London with gang crime. Her song 'Run Run' shows the life of a young man who can't escape danger and is constantly running from people after him. Ray had her own experience with gun crime. It is essential to her to highlight injustice in her music.
However, these are not chart topping, internet-breaking songs. When Stormzy roared "F*ck Boris" the people cheered, but you release an album of raw, uncensored storytelling about crime, sexuality and abuse by…what's her name again?
It could be perhaps, that the audience simply enjoy the popular controversy of male grime artists. And in turn, overlook the women that sing in protest for legitimate therapy. Or maybe it's a reflection of the music industry still being dominated by men.
Women like these fight for the important things. They are not 'Snowflakes' complaining about their problems but giving a voice to those who can't use theirs. The platform they create with their music connects people in deeply personal ways.
Listen to our audio piece here
Watch our video here
For more content visit our website and blog