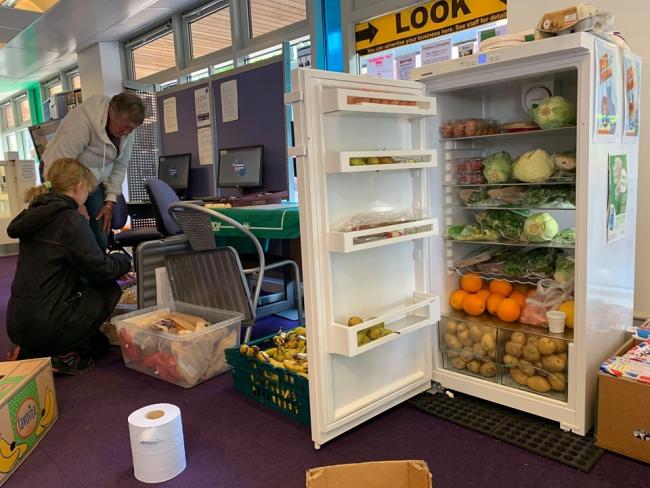 Boscombe's Community Fridge was set up at the height of the pandemic with an aim to tackle food waste.
While most "food banks" rely on donations from the public, the Fridge has built up relationships with local supermarkets and skipped the middle man.
Each day a volunteer from the Fridge collects "waste food" from those involved – ALDI, LIDL and Co-op – which can include bread, berries and all the staple cupboard goods. "Waste food" means items the store can no longer sell – not food that is no longer edible.
An average week sees between two and three tonnes of food donated, which is then distributed to either food parcels or those in sheltered housing. Altogether this feeds around 300 individuals each week. The food would be going to landfill if it wasn't for the Community Fridge.
While traditional food banks operate on a referral system – meaning long waits for approval from the council – the Boscombe Community Fridge operates on a no questions asked policy, to ensure those who need help can access it as easily as possible.