As the Coronavirus pandemic hit, there were thousands of people who faced working from home, furlough and even redundancies.
The latest unemployment rate from across the UK is 4.9%, meaning that 1.69 million people are currently jobless – according to the Office for National Statistics.
While each sector has faced significant job losses, hospitality and travel have been the most affected by the various Coronavirus restrictions that have been implemented since the start of the pandemic.
Despite a slight relaxation of the rules this summer, the industry has been hit yet again with the introduction of a third national lockdown.
With the closure of the travel corridors the latest blow, the travel industry has been truly devastated by the pandemic, which has resulted in companies cutting multiple jobs.
in all my years of travelling I never thought it would be like this"
Terry Osborne worked as Cabin Crew for huge airline Virgin Atlantic Airways for over 20 years, and was placed on Furlough in April 2020.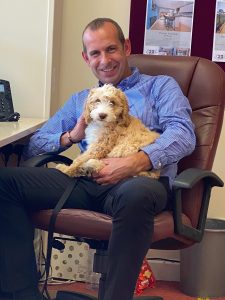 In June he was given a roster to operate flights carrying PPE equipment across the globe.
He said: "it was very sad to see Heathrow Airport so quiet, in all my years of travelling I never thought it would be like this."
As the travel industry remained closed to the general public, Terry went out and found another job for himself.
Mr Osborne said: "During June I was at my daughters football training session chatting to another dad, he is a partner in an estate agents, he asked about my job I asked about his, general chit chat.
"He said they were very busy and he was thinking about taking on someone to help out in the office.
"The next day he phoned and asked if I was serious, I said I would be happy to help, I explained I was great with customer service but had never worked in an estate agents!"
In September 2020, Virgin Atlantic completed a downsize and restructure, and the lack of demand for flying meant that Mr. Osborne was made redundant.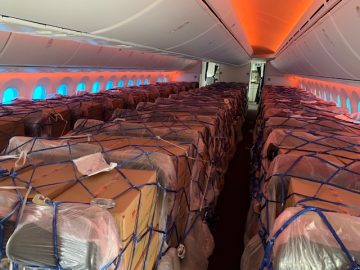 Although he was originally and understandably upset about losing his job at a company he had given more than 20 years of his working life to, he had found his passion as an estate agent.
Mr. Osborne said: "The Estate Agents have been great and very supportive, I thoroughly enjoy my position and I continue to learn more and more.
"I am comfortable dealing with Customers and different challenges and feel extremely grateful to them for their kindness after I told them I had been made redundant.
"The future is uncertain but there appears to be light at the end of a dark tunnel with the vaccine roll out.
"For me personally I hope to be able to continue at the Estate Agents and gain more knowledge to be able to do everything my colleagues can do."
Read more from Buzz here: