The UK's music industry was warning of the closure of venues, long working hours and the uncertainty of work long before the COVID-19 pandemic.
Behind the scenes, it's the music production industry which helps musicians assemble their songs and iron out all of the fine details.
Multi-instrumentalist and music producer Jayce Lewis, 36, runs the Northstone Studios in Bridgend, and described what it was like to work during the pandemic.
He said: "I've basically had to stop all work due to the restrictions in place, I'm quite fortunate in that I still make money from royalties and work that I've already done for people, but I know that it's been catastrophic for the industry in general. There are studios all over the world that I know have shut down because of this."
Due to the international nature of music studios, they rely on not just national, but international business, which has been made impossible due to COVID-19.
"It's affected us immensely, lots of my clientele are from countries like New Zealand, Australia, The US, as well as clients from within the UK, so the travel restrictions have been a death knell for that."
Since people have been housebound, many have turned to music production in their bedroom using software, although due to the nature of it, the quality will never be the same as what you can do in a purpose built studio.
"People can download plug-ins and software and all these things but it's never going to do what a studio does, which is capture humanity. These bedroom producers can sound like someone famous with the help of some software, but they're not going to sound like the best that 'they' can sound. People can emulate some of the things that we can do but I think that you need a professional, talented producer in a purpose built studio," he said.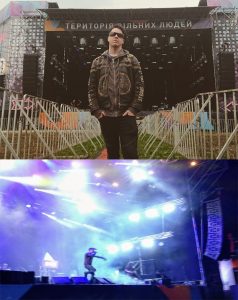 The closure of studios comes with the loss of the crew that run it. Production technicians require years of training and experience in the role with a skillset which is unique to the job.
"Sadly I'm seeing a lot of old friends, good friends, 30-40 year veterans, some technical staff and musicians in the business have left and started working at Tesco or Just Eat, so that was disastrous."
Although respected and skilled workers have been forced out of their jobs, it's also been something of a cutting of the dead wood for the industry too.
"I've also seen a lot of people who were in the music industry who I think were really just in it for the glory who have been herded out too. It's not nice to see people's livelihoods destroyed but on the other hand I think that it's been a humbling experience for us as artists and professionals.
"I know studios that have been closing, loads of studios in America, good friends of mine, the same in Sweden, Denmark and Germany, but then they seem to be the studios which had massive overheads. There does come with an arrogance being in an industry like music, some studios haven't been up to date, adapted to modern times or perfected their craft, splashing all of their money on bells and whistles, those are the ones that are on the way out."
Bands have also been affected by social distancing measures. With rehearsals and any other kind of practice banned, musicians have attempted to find workarounds, like Molly Mcbreen, lead singer of heavy grunge band Karmenfield.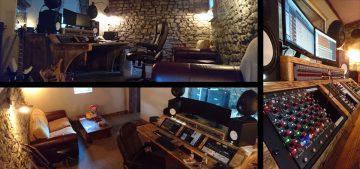 She said: "Practice has been off the cards basically, me and our drummer are both in single households so we've been able to keep up some semblance of practice, our bassist and guitarist have formed a separate support bubble so we are keeping to the guidelines. The worst part at the moment is the uncertainty of when we'll be able to get back to performing."
For professional musicians, rehearsals make up a very small part of their schedule, with playing music becoming something of "another day in the office", although Lewis has moved beyond the need for regular rehearsal, he recognises the key step it forms in a band becoming established:
"For a fledgling band, or an up and coming band, the rehearsal time is really important since you're coming up with new things as a group, you're building your identity and your brand and you need to put that work in.
"When I was first trying to establish myself as a solo artist it was just rehearsal rehearsal rehearsal, so again, pretty lucky that I am where I am today."
It would seem that those who are well established in the music industry or have income to rely on have been largely unscathed, although any plans for new music is impossible until the studios are allowed to open back up.
"I've thankfully been doing music for a while so I've got passive income from records I've produced, producers arrangements and royalties and the like, I've written music with members of Queen and Gary Numan, for which I recognise I've been really fortunate, it won't last forever though. I've been working on some music with my band Ascension of the Watchers which has kept me busy but I haven't been able to make music with other artists, which is what I really enjoy," said Lewis.
"Those that have done well will flourish and do alright and be here for the long term. I've seen a lot of people go too, but I think they were living on borrowed time anyway."
Read more from Buzz: