The National Deaf Children's Society is leading a campaign to amend the current face mask regulations at schools to include measures to benefit deaf and hearing-impaired children, after suggesting they have been forgotten about.
Members of the public are urged to write to their local MP asking the Secretary of State for Education, Gavin Williamson, to change regulations in regard to teachers wearing facemasks.
In England facemasks are currently not compulsory in classrooms. However, a recent survey conducted by the NDCS found that just over 30% of parents of deaf children reported a large majority of teachers were wearing opaque face masks during lessons.
Lindsey Valkenborgs, Campaigns Officer at the NDCS, said on opaque masks: "It causes really big challenges for deaf young people who then can't lip read and find it really difficult to understand the teacher.
"They will eventually miss out on education and miss out on information."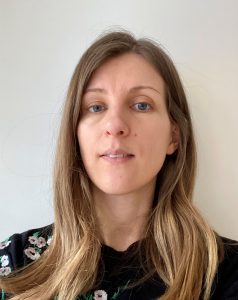 Valkenborgs claims Gavin Williamson wrote to Susan Daniels, Chief Executive of the NDCS, in October 2020 assuring them he was aware of the difficulties face masks were causing deaf children, and that recommendations would be made to schools and colleges that they should wear clear face masks.
"Clear face masks make it so much easier for deaf children and young people to be able to lip read – it's not a silver bullet, it's not a perfect solution. But it does make things easier," Valkenborgs added.
However, when the new guidance was published two weeks ago there was no mention of deaf children or clear face masks.
"That was disappointing," admitted Valkenborgs before explaining the new action the NDCS have put in place:
"We are asking people, parents of deaf children, and the general public, to write to their MP to let them know the guidance has not been updated as we were assured it would be.
"We are then asking the MPs to write to the Secretary of State for Education to let him know and ask why this hasn't happened."
You can find the template to the letter here.
"Ultimately it feels like we were promised an action that would really recognise the needs of deaf children and young people in education," she added.
"But, unfortunately, it does feel like they have been forgotten about a little bit and left behind," added Valkenborgs.
When contacted for comment, a Department of Education spokesperson said: "We know face coverings can make it more difficult to communicate with children with additional needs who may rely on lip reading or facial expressions for understanding.
"We expect school staff to be sensitive to these needs when interacting with and teaching children."
If you are looking for a way to help, The National Deaf Children's Society has provided five tips for the public when they speak to a deaf person whilst wearing a face mask, urging everyone to take them on board:
If speech isn't working, write it down or use a text message.
There are mobile apps that can translate speech into text – why not give one a try?
If you can, use a face mask with a clear panel or a clear face visor so your face is visible.
This will make it easier to hear, especially if technology is used to support hearing.
If you don't need to meet face-to-face, a video call with captions or British Sign Language interpretation may work just as well and you won't need a mask.
Read more: