In 2012 Boscombe Central was ranked as the most deprived area in the South West; as a result the Boscombe Regeneration Partnership was created the same year.
This partnership consists of six priorities – housing however, has been the predominant focal point of the plans.
Cllr Jane Kelly from BCP Council, was the Lead Cabinet Member for Regeneration and Public Health from 2012 until 2019.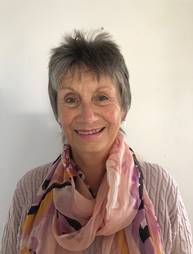 She explained that the Homes for Boscombe Strategy is a scheme to create more family-sized homes and fewer small bedsits.
Within the plan Councillor Kelly outlined that this strategy will make: "Boscombe an even better place to live, work and visit as part of the wider regeneration programme."
Councillor Kelly also said that Bournemouth University alumni are common residents in Boscombe after graduation.
However, it is typical that they move elsewhere to settle down.
Speaking on behalf of the council, Councillor Kelly said:
We want to keep them here because they are the sort of people who will really make the town sing.
This issue has been tackled through the Boscombe Target Area Inspection programme, where £460,000 was invested into privately-rented accommodation.
The programme ensured that these landlords improved the quality of their residences for the occupants.
Councillor Kelly added that she is proud of the work that has been accomplished in Boscombe so far.
However, she believes that BCP Council's plans for the future of the town will "up the game hugely".
More from this article:
Local traders have their say on the future of Boscombe
George Farquhar – Boscombe needs more than just houses
For more on this topic:
Looking at the results of Boscombe regeneration so far