The COVID-19 pandemic has seen a huge uptake of people cycling.
Lockdowns have left people with nowhere to go and not a lot to do and cycling can be a form of daily exercise, but it can also help the planet.
In 2018 in the UK, road transport emitted a quarter of CO2 and over a third of nitrous oxides.
A permanent increase in more people using cycling as a form of travel could see these numbers fall.
Richard Wevill is the Media and Communications Officer for Cycling UK.
Buzz News reporter Amy Pimm, spoke to him about cycling trends during lockdown.
He says he wants to see these trends set during the pandemic to continue in the future.
"It has given us an opportunity now to think about the way we travel. People are obviously being told to stay at home. Eventually many of these people will be going back to traditional office space so more people will be travelling.We really want to see people think about whether they could perhaps make more shorter journeys by bike when we return to more freedom of movement."
Getting Back on The Bike
Liisa Rohumaa is a Lecturer at Bournemouth University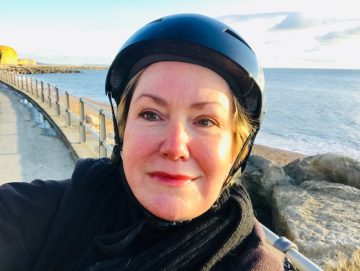 Liisa recently got back on her bike as a form of exercise during the lockdowns, but also as a way of helping the environment.
She said: "The reason why I've been cycling is due to the lockdown. I just thought I've got to get some exercise I want to get out into the wild blue yonder. Working from home you can feel a bit isolated, even if you're on zooms you're not getting out and about just to do the normal things. This particular pandemic has shown us that there are new ways we can live our lives."
Other countries in Europe have higher cycling rates than the UK.
If people in England adopted similar levels of cycling as The Netherlands, there is potential for around two million fewer car commuting journeys.
This would cause a significant reduction in the car emissions which are damaging our environment.
Are you a keen cyclist? Let us know on our social media pages! #ClimateAction