Despite the law change, many charities are still struggling to meet the demand for free period products in the UK. During lockdown the number of women and girls facing period poverty has risen drastically.
Linda Allbutt from North Staffordshire-based charity Period Power said: "We've been inundated with requests for help. Under normal circumstances, we were spending between three and 500 pounds a month just on period products alone, now we're spending at least two thousand pounds a month."
Sheona Masterton, who works for Freedom4Girls said: "it has skyrocketed in the UK. We are delivering five times more products now than we were before the pandemic.
"We are meeting a lot of people who are really struggling to manage their periods while they are in isolation. It's got really bad and I think it will just get worse, particularly once the furlough scheme ends and people find themselves in more poverty."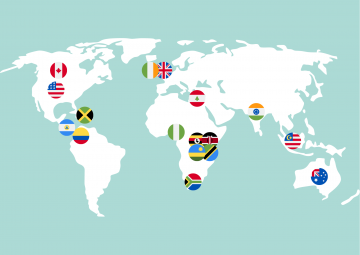 The pandemic has also presented new issues for those who are homeless or rough sleeping. Period poverty is a struggle for many women who are in this situation and with limited or no access to sanitary products, they are often forced to go without. Hannah Westwater works for The Big Issue and has seen the effects of this. She said: "It can be especially hard for homeless women who not only struggle to afford period products but often don't have access to bathrooms or showers.
"As a society we already tend to treat disadvantaged people without the dignity they deserve – this is just another way people in poverty have to struggle to buy the things they need day to day."
Westwater went on to say: "Between redundancies, income cuts and a failing social security system, thousands of people have found themselves struggling to make ends meet and afford their living costs.
"I've heard anecdotally from sources volunteering on the front line that they've seen an increase in young women sleeping rough during the pandemic, and that they have often sought help to get period products. The pandemic has exposed how flimsy the UK's welfare system is. It really isn't doing its job."
Period poverty is affecting people all over the UK. A survey by Plan International UK in 2017 found that 1 in 10 girls can't afford to buy menstrual products, while 1 in 7 have struggled to afford them. Worryingly, 1 in 4 girls and young women said they felt unprepared for the start of their period. Leeds-based charity Freedom4Girls contributed to this research and now work to supply free products and educate young people about menstruation.
They also have a number of projects in regions of East Africa, predominantly across Kenya and Uganda, supplying much needed products and organising workshops. Like the UK, these countries have also abolished the tampon tax but many women are still left unable to access the items they need.
Sheona Masterton said: "In Kenya products are really expensive particularly disposable ones and what we find is that a lot of girls will drop out of school. The poverty out there compared with the UK is unreal, especially with the pandemic at the moment, the jobs are just not there at all.
"Teenage pregnancy has completely shot up, without products these girls will sell their bodies and in order to actually manage their periods they are having to use rags, bits of old mattress and things like dried dung put into patties. This is really unhygienic and of course you've got the health implications associated with this."
Masterton believes that we can begin tackling this international issue at home. Here in the UK she runs monthly sewing workshops, with a network of volunteers that make washable period packs. The charity also has a workshop in Kenya that employs women to make these products in their country. Volunteers from the UK also go out each year to provide education about periods and hand out kits.
You can read more about the removal of the 'tampon tax' here.