You've heard about sustainable clothing, but take a look at these sustainable jewellery brands!
Cornish jeweller Daisy Brown, 22, repurposes sea glass into jewellery for her brand Dai.sea Jewellery. The 22-year-old from Cornwall started collecting sea glass on her beach walks when the idea came along.
Sea glass starts off as broken bottle pieces left on a beach and is smoothed over time by the waves and currents of the sea. The glass is naturally frosted and is perfect for jewellery.
According to, the wild animal life foundation, broken glass can harm animals and 'broken bottles can be a death trap'.
Daisy Brown aims to make affordable eco-friendly jewellery and adds: "at a reasonable price to ensure people have the option to be able to afford eco friendly options, which sadly often seem more expensive."
Ms Brown sources the sea glass from her local beach in Cornwall, sources Fairtrade gold and recycled silver and says that"every decision I make in regard to sourcing a new material has a lot of research go into it."
Daisy Browns says there are other ways of reusing jewellery.
"Check out your local jeweller to see if they are able to melt down / remodel / repurpose some of your old jewellery into something new."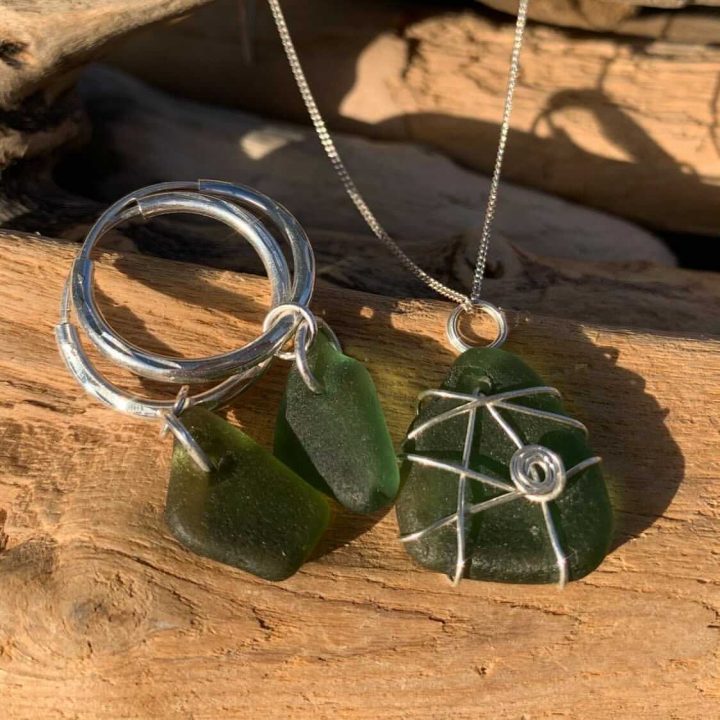 Teshany Fitzsimmons, 19, located in Bournemouth uses fallen wood branches to create jewellery brand, Funky Destination.
The 19-year-old collects wood that has naturally broken off a tree and says 'making products out of wood, there is no harm in using something that id already there" and she added: "I hunt down the best wood that has fallen down."
 "It is so important to use the resources we already have to make fashion that is slow and sustainable, and supports artist and is good for our environment."
Teshany Fitzsimmons points out that it is okay to lose one of her earrings because 'their made from wood' and added "why add more plastic to this world when there is already so much."
Climate change is taking a toll on the environment and the fashion industry isn't helping. In the UK it is estimated that five million tonnes of plastic is used every year, nearly half of which is packaging.
These brands focus on being eco-friendly when it comes to their products and packaging, breaking the mold and redefining what fashion is.
Check out our Tiktok to see how Teshany creates sustainable earrings.
http://https://vm.tiktok.com/ZSwyKvtH/