Former player, Antonio Diaz investigates what happens to those forced to leave the field because of mental health problems. 
Statistics
 Mental health is a stigma men still struggle to speak about. With approximately 75% of all deaths by suicide in the UK being from men it is clear there is a problem, and most defiantly there is a problem in football. The PFA set up a wellbeing department back in 2012 and has supported almost 2000 current and former players through mental health issues.
Director of Player Welfare at the PFA, Michael Bennett, says there is still a stigma around mental health in football, where talking about how you feel makes you appear weak.
"Because you can't see mental health issues, they're not given the same gravitas as a physical injury", he says, "I think there's still a mind-set that mental health is about schizophrenia and clinical depression."
"I feel that's the reason why a lot of men don't want to come forward to talk about any problems they might be having. Things are changing slowly but not as quickly as I would like".
Scott's Struggle
Scott Davies is a former professional footballer whose career was cut short as a result of a crippling gambling addiction that lasted for nine years.
Since seeking help and rehabilitating in 2015, Scott has sought to share his incredible story and experiences in order to help others avoid the same path, working with countless professional sports teams throughout the UK.
This story aims to highlight the importance for men to talk about their feelings and open up about their problems to help lower the suicide rate in men across the UK.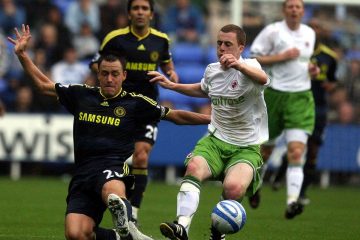 "One of the hardest things I had to do was admit to myself that I had a problem"
Scott Davies progressed through the Reading academy as a youngster but now works for EPIC Risk Management who are the world's leading independent gambling harm minimisation consultancy.
Scott suffered his whole professional career with depression and a gambling addiction because of football which led to him losing over £200k through his professional career.
"My identity had gone. I was no longer Scott the footballer I was just Scott"
Scott Davies burst onto the scene as an eighteen-year-old at Reading. He was tipped to become the next big thing and former manager Brendon Rodgers said he could play right at the top level with the ability he had.
He had all the ability and all the necessary surroundings and coaching to become the best, so how do you go from being the next big thing to five years later playing non-league football for Dunstable Town?
"The hardest part was that feeling of rejection and not being wanted"
Scott felt like this after he was dropped from the squad at Reading and like so many other footballers his mental health took a big hit.
Research by Vincent Gouttebarge and Gino Kerhoffs of Amsterdam University Medical Centres found that 38% of professional footballers in the world suffered from a mental health problem crisis which may manifest as stress, eating disorders, burnout, or depression and anxiety.
A Worldwide Problem
Research by world players' union FIFPro revealed in 2015 that 35% of former players worldwide faced problems with depression and anxiety, particularly if they had suffered serious injuries during their playing careers.
Of course, Scott is not alone in this battle. Many current and former players have suffered with mental health problems which range from addiction to depression to gambling.
Recently Diego Maradona passed away and as we reflect on his amazing career it was obvious right the way through, he battled with problems. One of the greatest players to ever play the game suffered with addiction his whole career.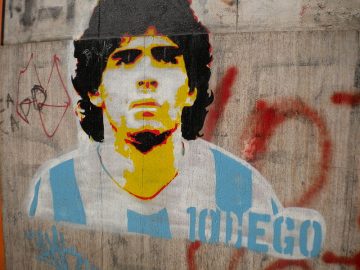 Paul Gascogne arguably one of England's most naturally gifted footballers still suffers daily with mental health problems and this has resulted him to going to rehab many times due to addiction.
Aaron Lennon in 2017 was detained under the Mental Health Act after police became concerned for his welfare on a busy road in Salford. He went on to receive treatment in hospital for a stress-related disorder.
It's clear there has been an ongoing problem in the game for decades now and luckily now it is getting more attention and players are finally speaking up which can only be a positive for the game and for players.
Gambling became Scott's life. He lost all professionalism and became a gambling addict. Scott would turn up to training late after having no sleep from being up all night online gambling. He would train then leave straight away and spend all afternoon and evening in the bookmakers watching the horses.
This was Scott's life for years and his way of dealing with the problems he was facing in football.
"I chose to bottle it away and hide it from everyone, I put on a brave face."
Scott explained that he felt he had no need to have depression or anxiety. Because he grew up in a stable home with a great upbringing, he had no right to feel like he did. He also had no idea where to turn or who he could speak to.
The Recovery
Scott reached out and got the help he needed before it was too late. Now he uses his story to help others who may find themselves in a similar situation.
EPIC Risk Management travel the country delivering talks to professional sports clubs to raise awareness for players, coaches and staff about the problems of gambling.
"At EPIC we provide impactful and proven awareness, education and risk management programmes for elite professional athletes, management teams, clubs and governing bodies. We make athletes aware of the potentially destructive financial implications and health issues that out-of-control gambling can cause. The work we do enables athletes to make well-informed decisions; reducing distraction and maximising performance."
"I use my story now to try and help others in the hope that players might come forward"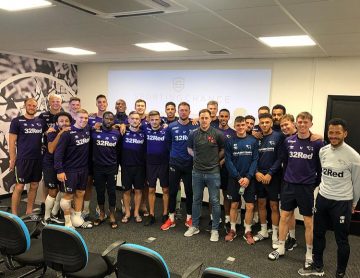 For anyone struggling with the issues raised in this please article see the contacts below:
Sporting Chance– 0870 220 0714
PFA Welbeing Department– 07500 000 777
EPIC Risk Management– 01942 494913
More from this project: