Following a report from IndieJuice, an online vape platform that said they has seen a 279% increase in disposable vapes sold toward the end of 2021. BUzz news investigated to see if a similar increase was seen in students at Bournemouth University.
After posting a poll on Overheard, a Facebook community page for Bournemouth University students we discovered that over 90% of students that smoked disposable vapes started in the last two years.
Fiona, owner of Vaper Trails, Winton, believes it may be because vaping makes it easier to quit smoking,
She said: "It's a bit different from your tobacco products, you don't get that same flavour, you don't get the taste.
"Most people when they start vaping they want away from the tobacco flavours. They go for more of the fruits, the cake mixes.
"It is a good tool, cause I've done it!"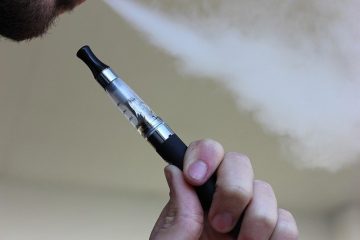 Fiona said she had seen an increase in disposable vapes sold over the last few months, however, not as much as she would have expected.
Katalina Martin, a student at Bournemouth University admitted that the taste of the vapes definitely her quit smoking.
"I spotted a grape flavour that I liked the look of and i just use that for a while and then when I went back to try smoking it just didn't taste the same anymore," she said.
You can get vape flavours such as watermelon, strawberry, and even cola flavoured.
Katalina admitted smoking became "unappealing" to her once she started vaping.
She said: "When I started vaping I could smell the smell of cigarettes on people and I was more conscious that I might smell of it."
Look out for our YouTube video coming soon!