Bournemouth Coastal Business Improvement District (BID) has developed the first electric truck for cleaning the area.
The multi functional environmental truck is designed to fit a 400 litre tank with a pressure washer and food waste bins.
The trucks are driven by two environmental stewards that go around the towns to clean graffiti off the walls, water the plants, clean pavements, and collect food waste from local businesses.
The Idea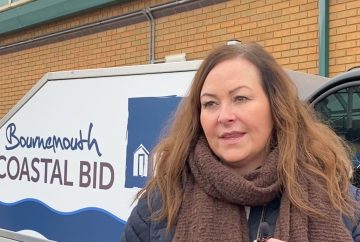 The Bournemouth BID Operations Manager, Fiona McArthur, came up with the idea and said:
"I was thinking if I had money, what would my ideal thing be.
"And I thought I would love to have an electric truck, and I'd love to be able to recycle.
"And help businesses and water the plants and clean up stuff."
She further added:
"The trucks are the only ones in the country that are used for these purposes and we are the only BID providing this service."
The project was funded after a Covid recovery grant application was approved by the local council.
The Closed Loop System
The food waste collections from local businesses include coffee grounds, potato peelings and more to be put into a compost machine.
The composter was funded by the Grounded community and used the compost for their Secret Garden.
The Secret Garden are able to grow vegetables for local food banks.
Adam Ball, one of the truck drivers and volunteers, said:
"We are trying to create a closed loop system.
"So all of the food waste will go into the composter and turn into compost.
"That will get used on the community gardens.
"Which then grows food which gets used for the food banks.
"The food banks also collect a lot of food from local shops and cafes.
"And any food waste they have will come back here.
"So it all keeps it in a closed loop system and everyone looks after everyone."

The Results
The trucks has been put in place since August of last year and has cleaned the high streets.
Mrs McArthur said she likes to think that the high streets are looking a bit "tidier and cleaner."
The project are getting picked up by other BIDs across the nation.