The South East of England is predicted to face water shortages in the coming decades if action is not taken to prevent it.
When asked if he believes we are heading towards future shortages, Councillor Mark Anderson shares his views on the reality of this.
He said: "I don't think we are, I think this is about making sure we are prepared.
"The issues are leakages and more house building than anything else."
Water Resources South East (WRSE) is a group made up of six water suppliers for the region who are currently working on a plan to help prevent a future 2.6 billion daily shortfall of water and Safeguard the South's water supply.
Their proposal includes focusing on key areas such as:
Efficient use of water and minimal wastage across society

New water sources that provide sustainable and resilient supplies

A network that can move water around the region

Catchment and nature-based solutions that improve the water environment we rely upon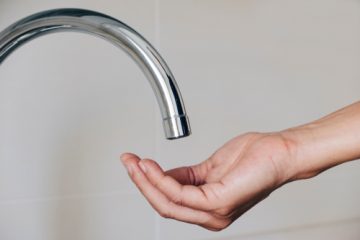 Part of the Water Resources South East plan is to tackle the leakage issue mentioned by Councillor Anderson by spending £5 billion on reducing leakage issues as well as creating three new style reservoirs to prevent future leaking. 
WRSE has stated that in total their current plan will require an investment of £8 billion to tackle all issues, however, they have warned this amount could rise to £17 billion by 2060 due to long-term pressure caused by climate change and population growth. 
Councillor Anderson gave the advice that BCP citizens can help this situation and reduce water waste by "fixing leaking taps and making sure you report leaks in mains when you see them."
He added: "Don't rely on others."
The proposal is now awaiting both public and government feedback and will officially be realised in the early spring of 2023  where action being taken will be laid out and funding available will be made public knowledge.