A Dorset cervical cancer survivor has urged all women to get tested after her world was "turned upside down" by the disease.
Cervical cancer is the fourth most common cancer in women worldwide but 99.8 per cent of cases are preventable through regular screening and smear tests.
However, due to fear and stigma surrounding smear tests, many women avoid it which can be fatal.
Cervical cancer survivor, Anna* was diagnosed with Stage 2B cervical cancer in 2012. "I was 45 with children aged 10 and 14. It was absolutely devastating news and turned my world upside down. It was a truly awful time, and I feared the worst. Thank God it was treatable.
"The treatment was long and intensive. Weeks of daily radiotherapy combined with chemotherapy – and then three sessions of internal radiotherapy. I also had to have a full hysterectomy. It was gruelling and I was very weak. It took its toll on my family and I, but the NHS took good care of me, and the doctors and nurses were amazing. Thanks to them and my supportive family my treatment was successful, and I have remained cancer free, but I have been left with some long-term side effects."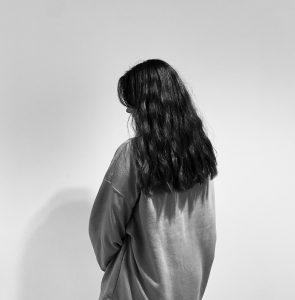 Anna has experienced extreme feelings of shame and guilt following her diagnosis. She said: "I live with constant worry about recurrence – but aside from that, the very worst thing to deal with was the realisation I could've prevented it all had I followed up invites for simple, quick, painless smear tests.
"The guilt I have that I didn't look after my health, and what I put my family through, is so hard to live with.  It's hard to bear that I had avoidable, expensive NHS treatment when there are excellent screening processes in place to detect cell changes before they even become cancerous.
"After nine years I still find it difficult to accept my actions – or rather lack of them – could've left my children without a mum."
Cervical cancer is a form of cancer that develops in the cervix. Early signs can be irregular vaginal bleeding including blood spots or light bleeding between menstruation, heavier periods, pain during sexual intercourse and increased vaginal discharge. However, many cases often have no symptoms in the early stages which is why smear tests are vital.
Under the NHS Cervical Screening Programmes, women aged 25-64 are encouraged to partake in regular cervical screening, but like many women, Anna* avoided her smear test due to a mixture of misconceptions, embarrassment, and fear.
She said: "I have a recollection of someone mentioning her smear had been uncomfortable and that put me off but mainly I had an almost arrogant ignorance about it all. There was always something better to do.
"I had the attitude, 'it would never happen to me'. I've always been so healthy – I never needed to visit the GP and I led a healthy lifestyle.
"I also had a misconception cervical cancer only affected younger women. I remember receiving a letter saying I hadn't attended a smear test for some years, and I remember stupidly thinking, 'ah well, I won't get it now'. I live with so many regrets that I didn't attend and that really affects my mental health. Friends and family try and make me feel better by telling me I was a busy mum etc, but nothing takes away my guilt and shame."
Anna now urges all women to get tested regularly and to "make it a priority. Treat it as a matter of urgency!"
"I can't turn the clock back but by sharing my feelings, I hope that women of all ages will see that a simple procedure we are all fortunate to have available to us could save their life, and there really is nothing to fear. Don't let ignorance or embarrassment stop you from going. Don't forget or put it off. I would urge them to attend when invited.
"I would also like to add that if there are any women reading who have been diagnosed with cervical cancer to be reassured that there are amazing treatments available, and I am living proof they are successful."
For more information visit Jo's Cervical Cancer Trust at https://www.jostrust.org.uk or phone 0808 800 4040
*Anna is used to protect the identity of the interviewee.