Knight Life Brewing recently ranked eighth in the top 10 nano breweries in Britain.
They are the only brewery in Dorset that made it into the list.
During the pandemic the Knight Life Brewery & Tap House had no choice but to offer locally brewed canned beer to any BH post code.
But only five weeks ago, they were able to open their dream venue in Ashley Cross, Bournemouth.
A nano brewery is a venue that produces beer in batches of three barrells or less.
They offer 25 different beers which are brewed locally.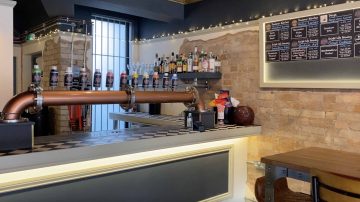 Glen Knight said: "It was a big thing for me to be told that we have scored so highly.
"So, Ashley Cross has got potentially one of the best nano breweries/bars in Britain which is awesome."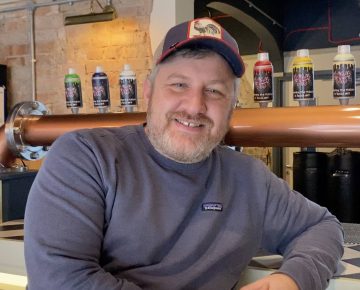 Glen previously worked in construction making but this his first hospitality business.
"I have put everything into this business and to have people come in and drink that and not only vote for it on a third-party app but also say what great beer we make is very humbling."
The app is called "UNTAPPD" and is used by thousands of people worldwide.
A brewery must have at least 1,000 ratings and at least five beers in their portfolio to qualify for the list.
With regards to every single brewery regardless of size, the Knight Life Brewery ranked 30th.
Speaking to Glen he told of how there are projects to try and rank higher in the future including a new distillery.
He said: "There is a vault door in the back from when the venue was once a bank which will allow expansion into the business and the production of liquors."
However, it is uncertain when this will take place.
Emperor's brewery in Leicestershire came first in the list with 44 beers on offer and an overall rating of 4.47 stars.