Over half of Bournemouth University students said that the increases in prices for travel affects how often they go home to see family. 
A significant part of university life is living away from home and therefore travelling
from time to time.  
But as the cost of travelling increases, students are finding it harder to travel back home.  
In a survey, 57% of students said the increase in the cost of living will h
ave an effect as to how often and if they can go back home to see their families.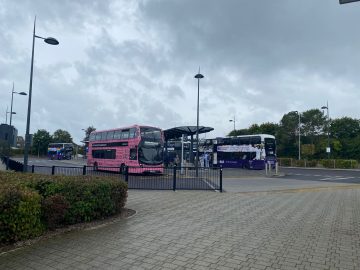 From a survey conducted by buzz news, students said: "If prices go up then I can't afford as many trips home because I don't have enough money coming in compared to going out." 
Another student said: "As everything is more expensive, I need to work in Bournemouth and therefore cannot afford to go home."  
Out of the people spoken to, 50% said they use a car to travel to and from home. just before lockdown in early 2020, petrol cost around 125p per litre whereas in 2022, prices have fluctuated between 145p and 191p per litre which is an extraordinary increase.  
To put that into perspective an average fuel tank in the UK is 55 litres which would have costed around £70 in 2020 but at the peak of 2022 would have cost over £105. 
Buses have also increased with a Bournemouth university bus pass costing £273 per year which is around £40 more than this time last year. This pass is supposed to be there to save money for students over the year, but they cannot afford to pay the fixed fee in the first place. 
On average, it costs Bournemouth students between £20 and £40 to travel home, but it can cost some up to £100 for a round trip.  
Other students have voiced their financial concerns including not being able to afford petrol and a limited budget  
 As the cost-of-living crisis continues, the ability for students to go home and see their families hangs in the balance.