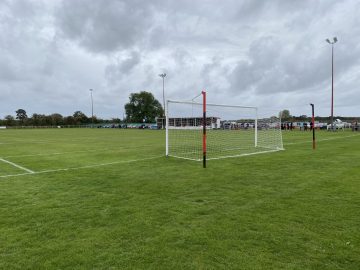 As World Cup fever grips the planet, leagues across the world have been put on pause for the tournament, however for the AFC Bournemouth Women's side, it's the same as any other weekend as they host league opposition Moneyfields in the Hampshire FA Cup.
Portsmouth based Moneyfields FC will travel to Ringwood this Sunday to play the Cherries for the second time this season, with their league game back in August resulting in a 1-1 draw.
"Moneyfields are a team we know very well, and they've always been close games" said Bournemouth manager Steve Cuss, who will be looking to get his side back to winning ways following a 4-2 defeat to Exeter City in the WNL plate last week.
Moneyfields are also a side looking to improve from last week's result, after losing 3-2 to Crawley Wasps in dramatic fashion after conceding in extra time.
Moneyfields currently sit seventh in the Women's national league South West with 11 points after their six games played, averaging 1.83 points per game.
They trail the Cherries by 5 points, with Bournemouth occupying the third-place spot taking a total 16 points from their nine games played, giving them an average of 1.77 points per game.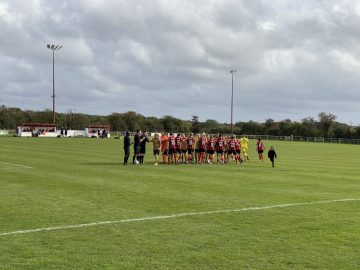 Bournemouth have won 5 of their 9 league games so far this season, giving them a win percentage of 56%, edging their opponents who have won 3 of their 6 games, giving them a win rate of 50% so far in the league this season
However, Moneyfields have only lost 1 of their 6 league games this season, losing just 16% of their games so far, compared to Bournemouth who have lost 3 of their 9, giving them a 33% loss rate.
Bournemouth are more than familiar with the Hampshire FA Cup, making it to the final last year but losing out to Portsmouth Women by three goals to nil.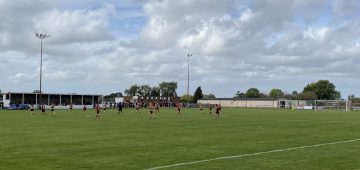 Moneyfields have found most of their success on the road this season, with 12 of their 13 league goals being scored away from home. All three of their wins have also come whilst being the travelling side, something which falls in their favour this weekend as the take the hour long drive to Ringwood Town FC.
Cherries boss Steve Cuss added "They'll want to come and score goals, they're an attacking side so we know we're going to have to defend very well and we look forward to another tough game on Sunday."