Ira Melnykova travelled thousands of miles across Europe as she fled her town of Shpytky on the outskirts of Kyiv after the military invasion of Ukraine.
Quiet and unassuming, Ira would not strike you as someone who has travelled across a war torn country in search of safety, however, her story reveals the reality of what a 17-year-old girl had to face when abandoning her home in search of a new life – away from the tanks and missiles coming from Moscow.
"It was a long journey, she exclaimed, as we started our interview about her journey from Kyiv to the UK.
"As the war started, I felt that I have no idea what my future looks like because all of my plans, all of my dreams or goals, they just disappeared. The only one thing that I was thinking about was what will be tomorrow."
A gut-wrenching statement that no teenager should ever have to say. Every child should have the opportunity to live the life they want and at this moment it felt like Ira's life had been snatched away from her.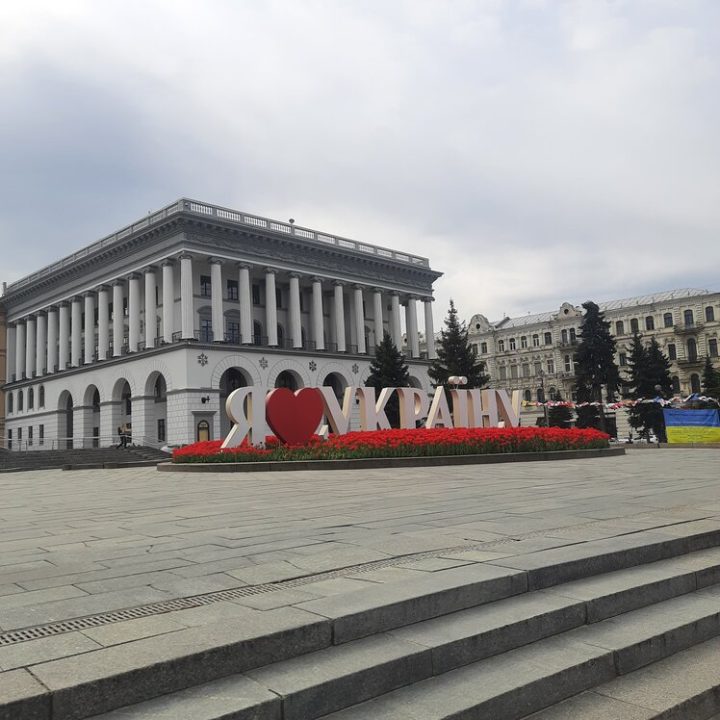 As the Russian tanks and infantry forces moved closer to Kyiv, at the outbreak of the war in March 2022, there was a moment when she realised that it was no longer safe for her and that it was time to find a safe haven –  away from the arena of war.
"One day, when there was a lot of noise around, a lot of helicopters, and at the moment when I saw these helicopter, I was like, I really need to move somewhere because if I can keep moving then nothing will happen."
This is when Ira's journey to the UK started, although, she did not know it at the time. For now it was a 400km drive to Lutsk with her friend Liuda and Liuda's family.
Whilst on the road, Ira realised just how the war was changing her country. "Driving through the empty cities, I felt this emptiness," she recalled. "I couldn't understand, how can everything change so quickly?"
With a youthful spirit, she was not saddened by her experiences, but had a belief in how things would turn out. "It was like hope, faith and that everything will be ok," that was how she felt as they travelled towards Lutsk in those early days of the conflict.
Ira spent a month in Lutsk before making the shorter journey of 150km to Lviv, a town close to the Polish border. It was here where Ira was connected with the people who would become her host family, in Ringwood, Hampshire, and her attention turned to making the journey to Poland to get a flight to Heathrow.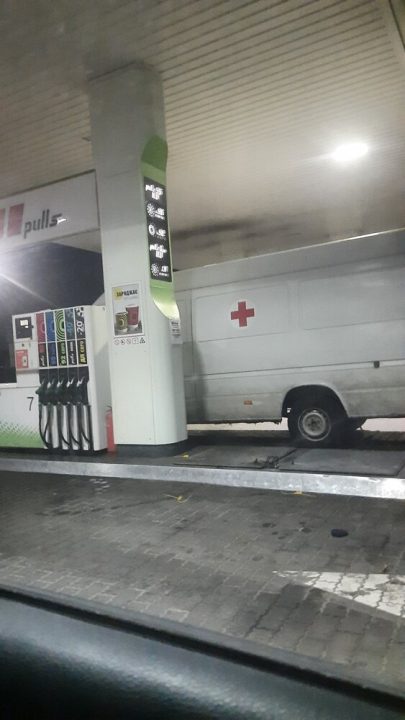 She returned to Kyiv in May as she waited for her Visa and passport to come through, and for her 18th birthday, so she could cross the border alone, as an adult. During the two months back home with her family, Ira started to think the day may never come when she could leave, but then, on the day she went to check on her application – it had arrived.
Within days, she was in Warsaw, and then landing at Heathrow airport and travelling to Ringwood where she arrived on August 13th.
"To be honest, if you're asking when the war started did I ever imagine something like this? No," she said with a little smile, her journey was complete and she knows just how important her host family has been as she starts afresh in the UK.
"I really love these people and I find this amazing that they are like strangers to me, and they can become as close as your own family or even closer than some family members."
Ira is now enrolled at Bournemouth University where she is taking a foundation course to study journalism, something she thought she would not be able to do when the war broke out.
"Back in Ukraine I wanted to go to university in Kiev, Kiev National University," she explained. "I wanted to go and to the faculty of media and journalism, but then I was doubting it and it's not what I should do.
"Then as I decided to move here, and I said that maybe I will just enter any university or any faculty and it will be alright."
Whilst Ira's life is in a better place now and she is away from the dangers of war, she still thinks about her family, whom she had to leave behind, something she finds tough despite all the positives around her.
"It was difficult and it still is. A couple weeks ago I managed to see her again (her mum), but before that I felt almost like there is nobody here who I can turn to. So it's difficult to be far from your friends and family."
The time in Lviv with her mother was a welcome couple of days, but now Ira will be hoping to return and see her mother and nanny back home once she has finished the university year.
"I think I will definitely travel before the war is over to see my family and friends because sometimes I get homesick, it's not what I'm used to here, and also because of the language, because of the culture and because of the mentality difference, but yeah, probably I'll go before the war is over, but not before summer."