Residents are excited after Bournemouth and Poole have received a massive £18.2 million in government funding today.
The financial injection is part of the 'Levelling Up' campaign that has been promoted by Rishi Sunak and his government.
The funding will go towards improving the Bournemouth and Poole seafronts, which many believe are in need of revitalisation.
Dean Griffiths works at Sorted Surf Shop, located on the beachfront near Boscombe Pier. He said: "There's not the amenities that we need for the influx of people we get in the summer season down here."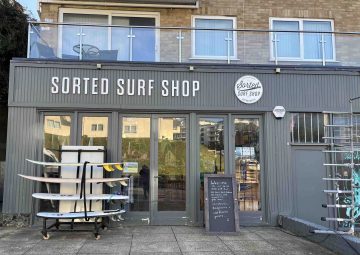 Mr Griffiths insisted that the seafront needs a lot of "tidying up" in order for it to be able to handle a greater capacity of people.
It needs a lot of tidying up down there all along the front.
The project aims to introduce a new water sports centre to the area.
He was keen to acknowledge that "It's not exclusive just for us surfers" but that the beach was for everyone.
Lynda Short is a resident of the area, she is excited for a potential change to the currently unsafe apparatus on the beach.
She said: "I'm not so sure about it because there's young children. If they fall from a height, they're going to get hurt."
Ms Short is also interested in the introduction of more water sports to the area
Though she had reservations about the form any new investment might take.
She stated: "It depends if it's anything like the reef that they tried to do… that was an absolute wash out."
The residents have expressed an overall optimism with the potential of cash boost.
The underlying skepticism is understandable though after previous attempts at renovation have proved unpopular.