Personal statements are set to become a thing of the past as UCAS look to replace them with video questionnaires. This allow applicants a more "personal" rather than "academic" form to express themselves in.
Backlash has rippled across the country, as the replacement for personal statements has been depicted to benefit more privileged and upper class students when applying for their chosen university.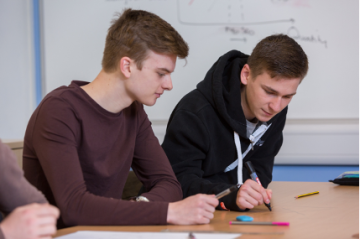 Will Rodwell, a blogger and student at Bournemouth university had much to say about the decision made by UCAS. Will has previously created a blog post labelled "My advice for writing your personal statement."
The student said he is not a fan of UCAS changing their procedures within the application as it can hinder those with "technological incapabilities" and that there are always people that would find it "unfair."
He also stated that those with "learning difficulties" can struggle with adaptation to the video format.
On the other hand, Tracey Howard, Manager of 6th form had said that it "can only be beneficial" to the students applying.
She defended UCAS's decisions wholeheartedly as she said: "What you can write about is limited, when doing a an interview it gives you more chance to express yourself."
Although the issue, seems to be mainly that it can create a gap in social classes and can propose problems for those who suffer with issues such as social anxiety.
Tracey added: "The 6th form would prepare for these instances…that student will then feel confident that they have worked with their college to get that stuff out."
The contrast is significant between a student that has recently applied for university and someone who is preparing students to apply for their next step into education.
Out with the old and in with the new seems to be the way forward, but what are your thoughts on this situation?