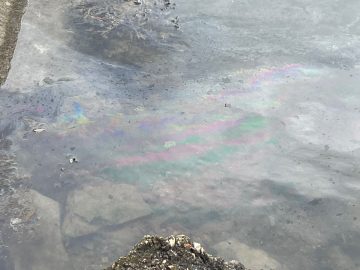 Six tonnes of oil spilt into Poole Harbour late Sunday evening. Perenco,  the UK's largest onshore oil field, said a "small" amount of reservoir fluid which consisted of 85%  water and 15% oil, escaped from one of its pipelines.
Roughly, 200 barrels of this reservoir fluid escaped due to a leak at Wytch Farm which is an oil field which extracts oil and associated gas from sandstone and limestone oil reservoirs since 1979.
Poole Harbour Commissioners (PHC) are leading the response to the oil spill incident that took place in Poole Harbour yesterday. PHC has activated their emergency Oil Spill Response Plan with other specialist oil spill response companies assisting with the operation.
A spokesperson for Perenco said: "Perenco UK's incident management team was activated immediately, the leak was stopped and booms deployed as an additional containment to protect Poole Harbour."
Perenco UK is working closely with the relevant authorities and a clean-up operation is underway.
The commissioners said that Perenco had reported "no risk" of further leakage after the pipeline was shut down and booms were placed on either side of the leak to minimise pollution.
Since 7 am on Monday over 100 people have been involved in assessing the harbour, shoreline and undertaking Shoreline Cleanup and Assessment Technique.
Ariel footage gathered from helicopters and drones suggests that there is a 60-70% reduction in oil sightings on the water. Collection of this oil has commenced and is being transported to a safe waste recovery point in the marine.
BCP council has started to put signs up around the nearby beaches and bodies of water to prevent the public from using the water for recreational activities. The council has asked the public to avoid bathing in the water and to not try to help with the cleanup process of the oil.
Franck Dy, Perenco UK's Wytch Farm General Manager, said: "Any spill is an extremely serious matter and a full investigation will be launched to ascertain what happened in Poole Harbour. It is important to stress that the situation is under control, with the discharge of fluids having been stopped and the spill being contained."
Philip Evans, Greenpeace UK's climate campaigner said: "This latest spill demonstrates the environmental devastation that comes with oil and gas drilling. Poole Harbour will still be drenched in oil when ministers decide whether or not to give the green light to the controversial Rosebank oilfield later this week. Surely this should give them pause for thought.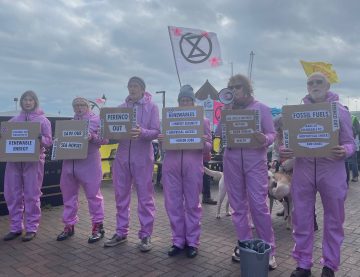 Risk of spills aside, new oil and gas projects are completely incompatible with tackling the climate crisis, providing energy security, lowering bills or ensuring the planet remains inhabitable. The IPCC made this abundantly clear last week. The government should say no to Rosebank and prioritise cheap, renewable power making the UK a global leader in green energy."
Dorset-based environmental activist and operational safety consultant Caroline Dennett,who publicly quit Shell last year over their double talk on climate change, says: "This incident is devastating environmentally, with damaging impact on our 'Wild Isles' already depleted nature that Sir David Attenborough has been communicating these last few Sunday evenings. It's more evidence that we need to just stop oil, say no to new drilling and extraction, like the previously proposed new oil well near Puddletown here in Dorset."
Local campaigner and JSO spokesperson, Mel Carrington, said: "This is a further demonstration of why we need to Just Stop Oil –  if climate breakdown and the collapse of human civilisation is not enough for you. It's time to pick a side."
Chief Executive Jim Stewart said: "The sheen on the surface is not as bad as we first thought, the situation is a tier two and is under control."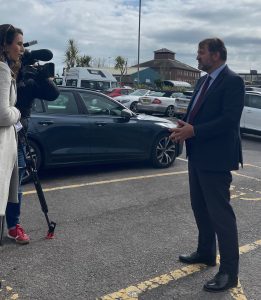 Members of Extinction Rebellion, BCP Council and residents protested at Poole Quay on Monday to demand action against Perenco. The protesters marched, drummed and shouted.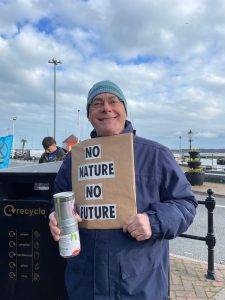 Joanna Bury said: "There is no hope for us, this is going to destroy our environment, it is bad enough this is Poole Harbour- but imagine this across the world happening again and again!"
Poole Harbour Commissioners are telling the public if anyone has come into contact with the spill, they should wash immediately with soap and water for ten minutes. If eyes have come into contact with the spill, they should be rinsed with water. Anyone who has been exposed to fuel oil and is feeling unwell please contact NHS 111 or seek medical attention from a GP.