The Bournemouth University Bobcats American Football team are heading into their 11th season, which will be kicked off by a pre-season fixture against the Surrey Stingers in Guildford.
Following two historic seasons, the Bobcats are looking for another year of success. 2021 saw them go undefeated through the regular season before being crowned Division 2 South champions.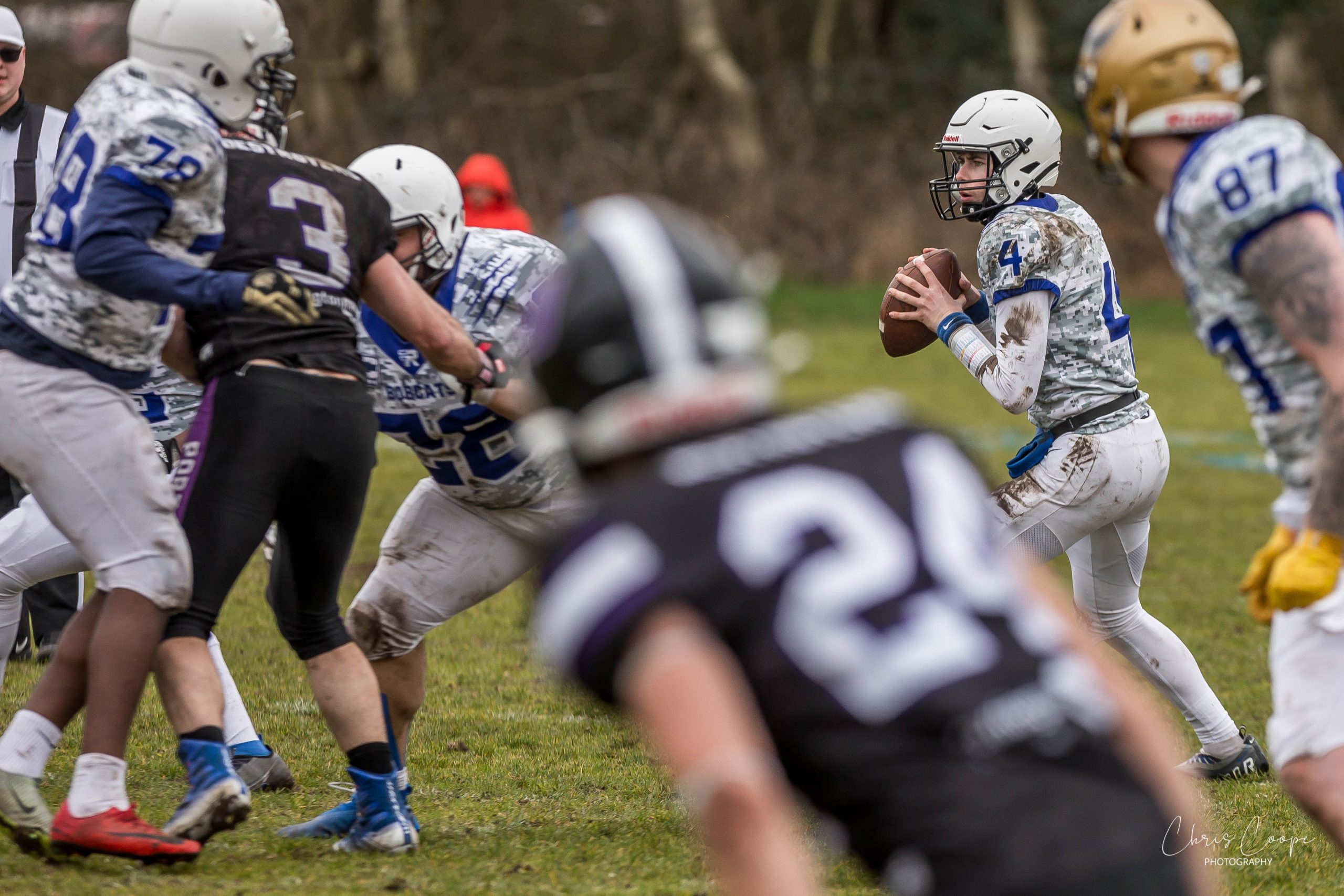 Their first season in Division 1 saw them go 7-1 in the regular season, falling to the Portsmouth Destroyers in the Southern championship game.
Despite losing a lot of key players and a big shift in coaching staff, the Bobcats have one goal in mind.
I've kept the Bobcats goal in my head all offseason. Win Division 1.
When asked about his own preparation for the season, team captain and starting quarterback Alfie Birks said: "I was playing at the Solent Thrashers during the summer, but I've kept the Bobcats goal in my head all offseason. Win Division 1."
The offseason has been a time of preparation for the Bobcats, with a short turnaround between the start of training in September and the opening preseason game in October.
President Sam Emerson spoke of his experience in his first offseason at the helm of the reigning Division 1 South West champions: "It's been challenging and rewarding. There are so many aspects to be considered whilst preparing for the season ahead. Now we've had a good few weeks worth of training, it's slowly coming together and paying off.
"Having such a short turnaround, decisions have had to be made quickly. With only a few weeks left until the regular season begins, every day counts. Rookies have less than a month to learn fundamentals, develop their skills and to learn their playbook."
Of course, with all the anticipation and hard work behind the scenes comes a lot of excitement. 
Birks said: "It is really quick, but the way I see it every team is in the same situation as us. I trust the ability of our coaches across the team, to prepare us for the upcoming season. I'm really looking forward to our pre-season scrimmage, it's a great opportunity for the rookies to experience game day without the pressure of a real game, and brings the team closer together."
The fixture will take place at Surrey Sports Park this Saturday in preparation for the regular season opener against the newly-promoted Bath Killer Bees on Sunday 29th October at Chapel Gate.