Southcoast Living's shop in Winton, Bournemouth, faces closure after a long period of drought in sales.
Southcoast Living has been a staple shop in Bournemouth for 45 years.
The family run business received a great amount of support and decided to station a new store in Winton just under three years ago. However, over time the store received fewer customers.
An employee of the Winton shop, Eileen Millington-Bates, said: "More people have started shopping online and with everyone working from home they just don't want to come out."
With the closure of this store, all the stock that is not sold will be moved over to their Boscombe hub, returning to the 25-year-old building.
She added: "There is more footfall in Boscombe than Winton, which never used to be the case. It's not what it was."
Another employee at the Winton hub, Frans Gezink, said: "It's just too expensive to work here, and we just don't have the money anymore."
"When we first opened, it was great, but now even more stores are closing" he added.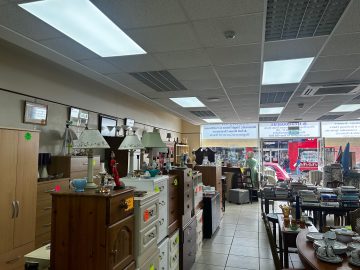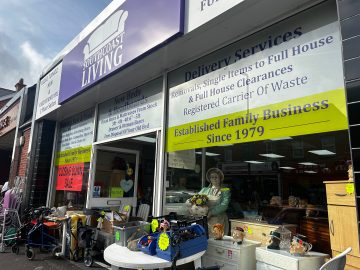 Over the last few years, we have seen a rapid  increase in closures or relocations of many businesses across Bournemouth and the whole of the UK.
In 2022, 49 businesses closed, affecting about 35 thousand people's jobs, states retailresearch.org.
This was a decrease from the devastating hit Covid had on businesses, with over 100,000 employees affected after 54 businesses closed in 2020.
It is found that there have been above 20 businesses that have closed their doors this year, including Wilko, Paperchase, Tile Giant and many more.
The bitter sting of Covid and many other factors are still being felt from businesses across the country.
With the rise of online shopping more family run businesses are being affected and the streets are being filled with less people.