Team GB sailor Ellie Aldridge is hopeful that the addition of Formula Kite to the Olympics will help make the sport more accessible. 
Aldridge, 26, from Poole, was recently called up to the British sailing cohort for Paris 2024, and will make her Olympic debut as Formula Kite features at the Games for the first time.
Despite her successes, Aldridge accepted that her profession is not as inclusive as it could be, highlighting how Formula Kite can be an expensive sport for people to access.
According to the World Sailing 2022 Formula Kite annual report the average cost for a new set of sails, excluding VAT, was €3,350 – just under £3,000.
As a result, young prodigies within the sport have often had to look for sponsorship deals for them to get the funding they need to participate.
Aldridge said: "In the beginning it [Formula Kite] can be really hard to get into, I think now to get into it if you haven't got a way, or someone, to help you buy that first set of kit then it can be hard to break in."
Due to the longwinded qualification process any athlete must go through to compete, there are lots of economic challenges which must be faced by athletes who may not be lucky enough to find sponsors.
Aldridge has been selected just weeks after she won gold at the 2023 Formula Kite World Championships in front of a home crowd in Portsmouth.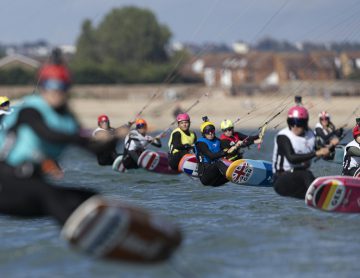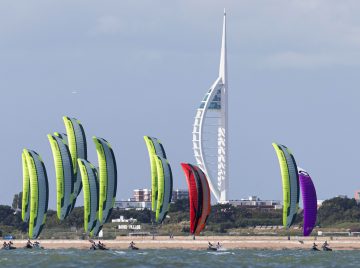 She also won silver at the World Championships in the Hague and at the Paris 2024 test event in Marseille over the summer.
Aldridge joins a British sailing team rich with Dorset talent; James Peters and Freya Black, who both compete in the men's and women's skiffs respectively, are from Portland, while Emma Wilson, who won bronze at the Tokyo Olympics in 2020, grew up in Christchurch.
Team GB are the most successful Olympic sailing nation, and as they've topped sailing medal table at five out of the last six Olympic Games, Aldridge has joined an illustrious group full of history.