Bournemouth One, a new local radio station, will launch in January and mark 100 years since the first radio station in Bournemouth went on air.
The new station will cover local news, sports, weather and music for local residents. There has not been a local radio station in Bournemouth since before the Second World War.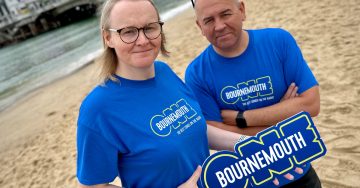 Bournemouth was one of the first towns in the UK to have its own local radio station called 6BM run by the British Broadcasting Company (BBC) in 1923.
Located on Holdenhurst Road, the station lasted 15 years before being stopped owing to the outbreak of the Second World War in 1939.
The station, called 6MP, was one of eight original regional outlets of the BBC. The station was the first in Britain to broadcast a commercial.
After the war, the BBC regional shows took over, replacing any local radio stations in the area.
Roy Martin and Sophie Greenwood have been in the radio industry for most of their lives. They took the initiative to set up Bournemouth One when they realised there was a gap in the industry for local news and events being broadcast in Bournemouth.
Roy said: "The radio station is called Bournemouth One, due to everything being in one place. The radio will provide a place for the local community to know about everything that is going on in all different genres."
He added: "News readers will read out news every 20 minutes throughout the day providing real-time information. We will have two journalists going out into the field and getting local content."
Roy and Sophie have been working for five years to launch the station. It took them six months to come up with the name and 12 months to perfect the jingles.
The new station will offer a 'clutter-free' service with no DJs interrupting music and long commercial breaks.
Roy said: "I moved to the area 10 years ago and was shocked there was no local radio station. Bournemouth One is here to change that."
Bournemouth One will launch online as well as on the radio in January. A test stream is currently active and available to listen on BournemouthOne.com.