Bike riders recently got into the Halloween spirit by cycling around Boscombe to promote sustainable travel.
Cycling Rebellion hosted their monthly Critical Mass Halloween special where all bike riders were encouraged to dress up in Halloween costumes.
The cycle began at 11am with the group, including young children, wearing spooky outfits and playing music as they rode around Boscombe.
Founder of Cycling Rebellion, Adam Osman, said: "My family never had a car, we cycled instead. It occurred to me later on in life that cyclists in Bournemouth face many barriers, namely they do not feel safe on our streets."
We thought the Halloween critical mass would be the perfect way to protest, it's a fun way of getting people involved and interested."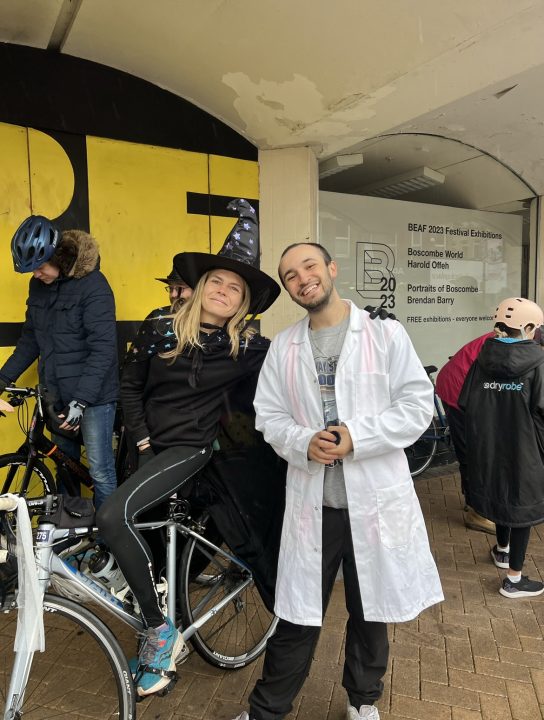 The group was held together by 8 stewards dressed in Hi-Viz.
Kataline Leel-ossy was one of the volunteers and was dressed as a black cat. She said: "Cycling is good in many ways, we want to show BCP council that there are masses of people that want to cycle but they are afraid of using the road."
The Halloween Critical Mass had a total of 221 responses on Facebook, the largest of any previous Cycling Rebellion bike ride.
The weather took a turn for the worse but cyclists were encouraged to attend in their rain coats and set out for a "refreshing ride".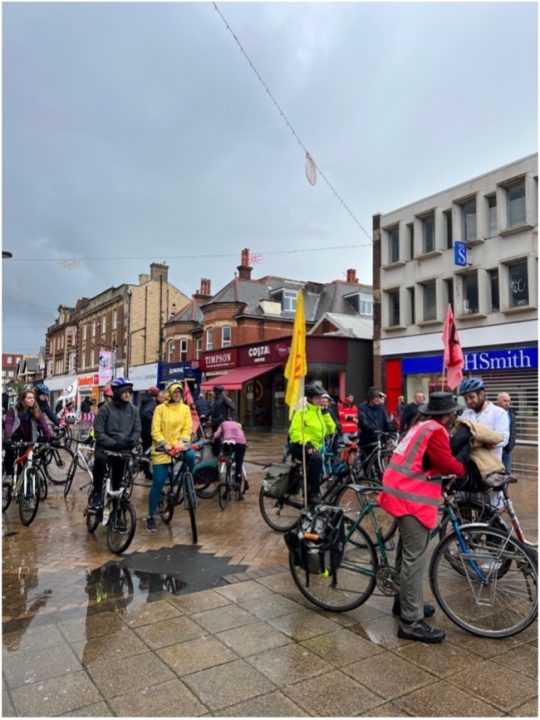 Melanie Austreng, who was dressed as a witch, said: "I thought today would be a great opportunity to come out and get a bit of exercise and meet new people. You can't let the rain dampen your spirits. We've just got to on keep going."
The next critical mass will be at the end of November. Adam said: "We are thinking about doing a light ride in the dark with loads of fairy lights and coloured lanterns laid out on the route."